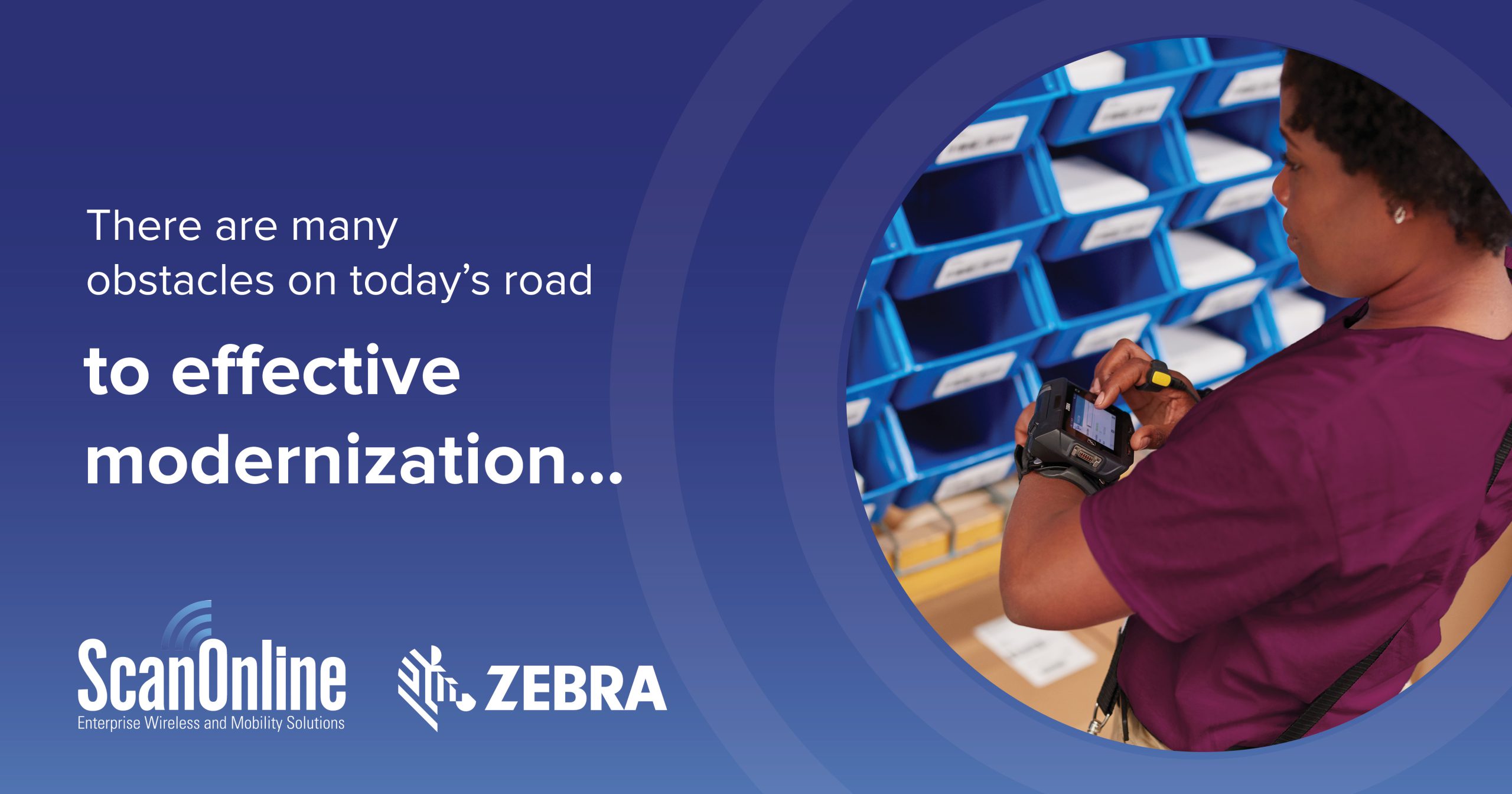 Technology shortages have affected virtually every industry, from automotive manufacturing to consumer electronics, and warehousing has not been exempted. Most notable amongst challenges has been the semiconductor chip shortage, which affects thousands of warehouses seeking to modernize workflows to provide the fast and error-free service customers expect. Without crucial chips, manufacturers have been unable to keep up with the supply chain's demands for more automation. Alongside material shortages, warehouses must also navigate another challenge: the labor shortage.
Persisting long before the 2020 pandemic, high labor turnover rates have consistently pressured warehouses to adopt simplified technologies and eliminate repetitive tasks and long adoption rates. Caught between the demand for intelligent technologies and hardware shortages, warehouses have been placed in a delicate situation where every modernization detail is vital. To best prioritize modernization efforts while combating unforeseen challenges, automation experts recommend the following strategies:
1. Focus on expanding real-time operational visibility 
Whether you're seeking to integrate mobile devices or software upgrades, maximizing operational visibility across your facility is a sure way to improve accuracy and efficiency within a smaller workforce. For example, by automating data collection through future-forward technologies like RFID scanning, warehouses can track inventory status and location directly via one handheld device connected to your WMS. This reduces the need for multiple employees to verify data, curbing the prevalence of manual data entry errors.
2. Consolidate workflows
Procuring one device in the place of three is more cost-effective and less taxing for your IT teams. Moreover, wearable devices like Zebra's wrist-mounted WT6300 computer and ring scanners further decrease training times by leveraging natural muscle movement and a familiar Android interface to streamline vital workflows such as data capture, inventory computing, and even team communication. When paired with remote task management software, handheld technologies can also be used to streamline workflow management in one place, enabling assert tracking, push-to-talk capabilities, improved worker safety, and remote inventory replenishment.
Another consolidated workflow solution gaining traction in the warehouse is the use of mobile workstations. Equipped with a scanner, printer, and display screen, mobile workstations can be added to high-density workflows to minimize employee travel time and ease bottlenecks at the printing station.
3. Update or expand your wireless network
Between the deployment of 5G networks and the push towards mass digitization, the Internet of Things has become commonplace for most warehouses seeking to modernize operations. To ensure all deployed and new devices stay connected to business systems, machinery, and one another, your wireless network must be structured to eliminate dead zones, improve operational speed, and quickly accommodate new devices with minimal disruptions.
Specializing in custom built networks and maximized network security, ScanOnline's network engineering team partners with your IT unit to develop a strengthened yet scalable system that provides dependable coverage even in challenging environments such as high ceilings and dense walls. Hiring a managed services team can be a great move as well, as these teams monitor network performance in real-time, while safeguarding against malicious attacks and rogue devices.
4. Improve the quality of your support services 
In addition to securing the correct devices, your support services also play a big role in the longevity of your solutions. By working with an experienced team, your solution can also incorporate cost-effective repair and maintenance plans to extend the lifespan of your technologies for less upgrade costs (and headaches).
Designed to enhance your solution's ROI, ScanOnline's One Solution – a plan that offers hardware, installation, and support as-a-service, under one monthly rate – provides customers with an all-inclusive option for the handling of their devices for their entirety in the field. This offering enhances worker productivity and the potential for a strong ROI on all hardware purchases under the plan.
Supply chain challenges are sure to continue reshaping the definition of modernized efficiency. However, by maintaining proactive flexibility and an open mind, warehouses can transform challenges into opportunities as they arise. To see more ways businesses are navigating through supply chain obstacles, contact our modernization teams.