Transportation and Logistics

Transportation and Logistics
Modern Supply Chains Require Connected Workforces
The Supply Chains of America and beyond are embracing enterprise mobility, locationing solutions, RFID and high-performance enterprise networks at rates other industries are unable to keep pace with. E-commerce, for one, is playing a big role.
The visibility now available from the IoT-focused capital investments being made has improved the quality of work produced and the quantity of products moved from docks to their final destination. Shipment manifest changes can be made in real-time from the road and at depots like never before. It isn't new to have eyes on our package statuses without anything more than a web browser, but nailing down exact times for final delivery has become more accurate with every passing year. Even granular information, such as the speeds at which loads move can be tracked.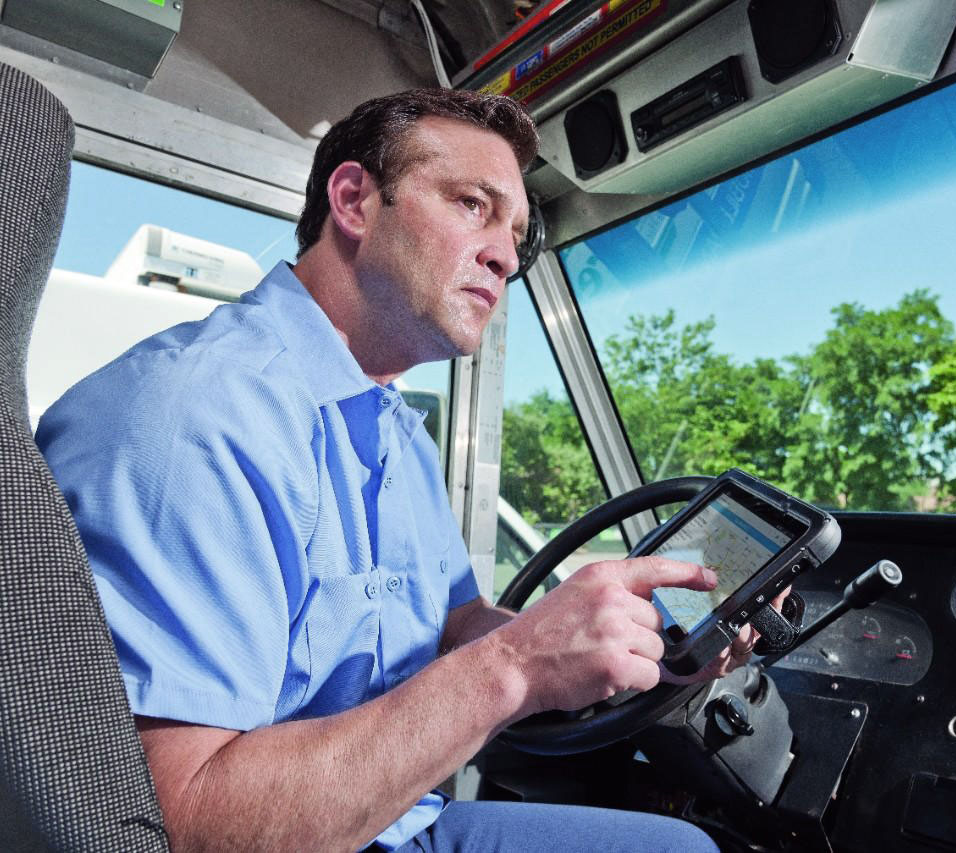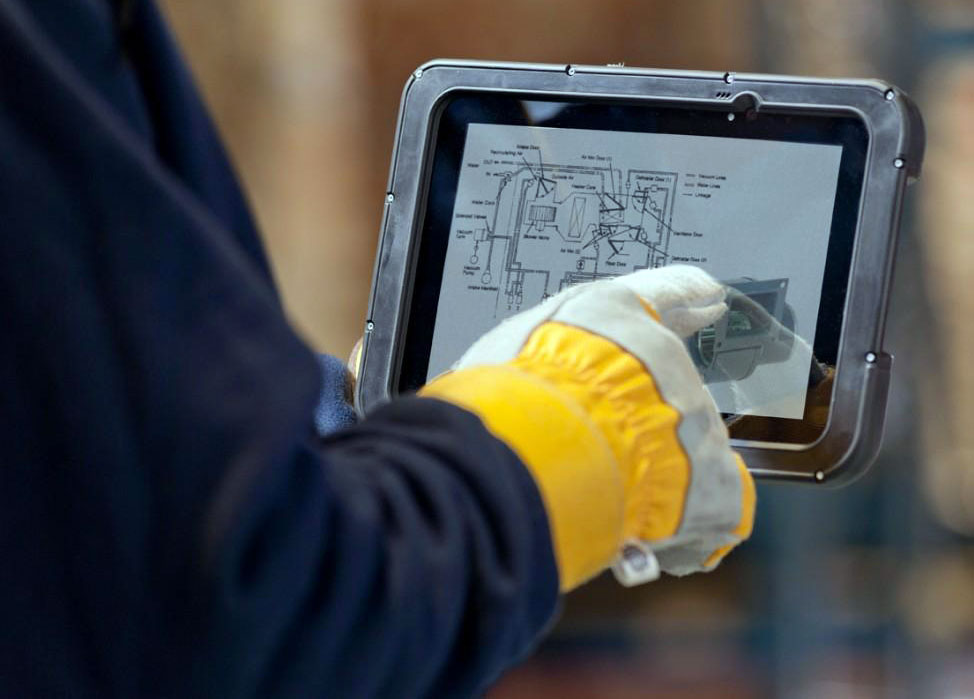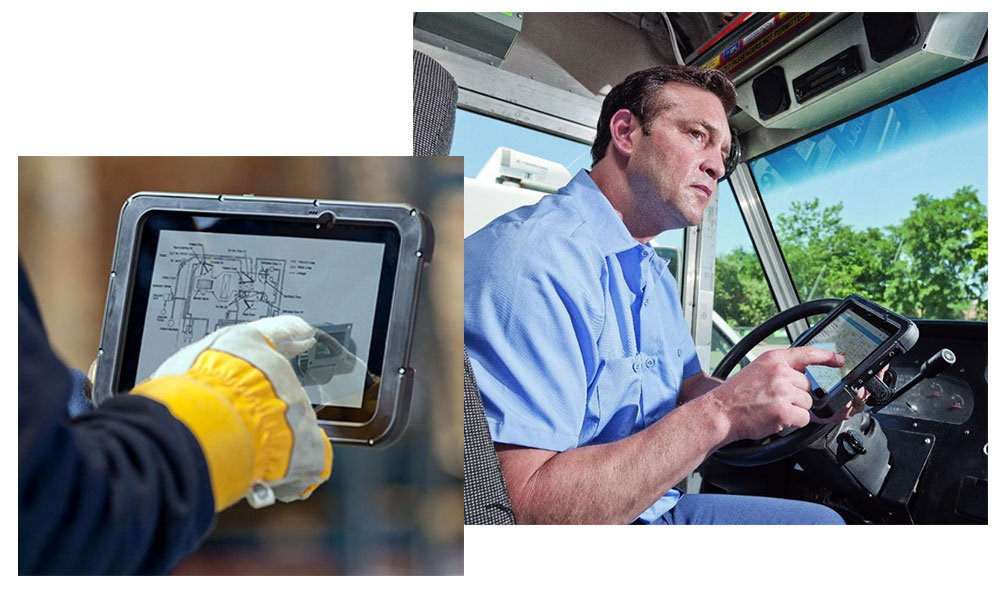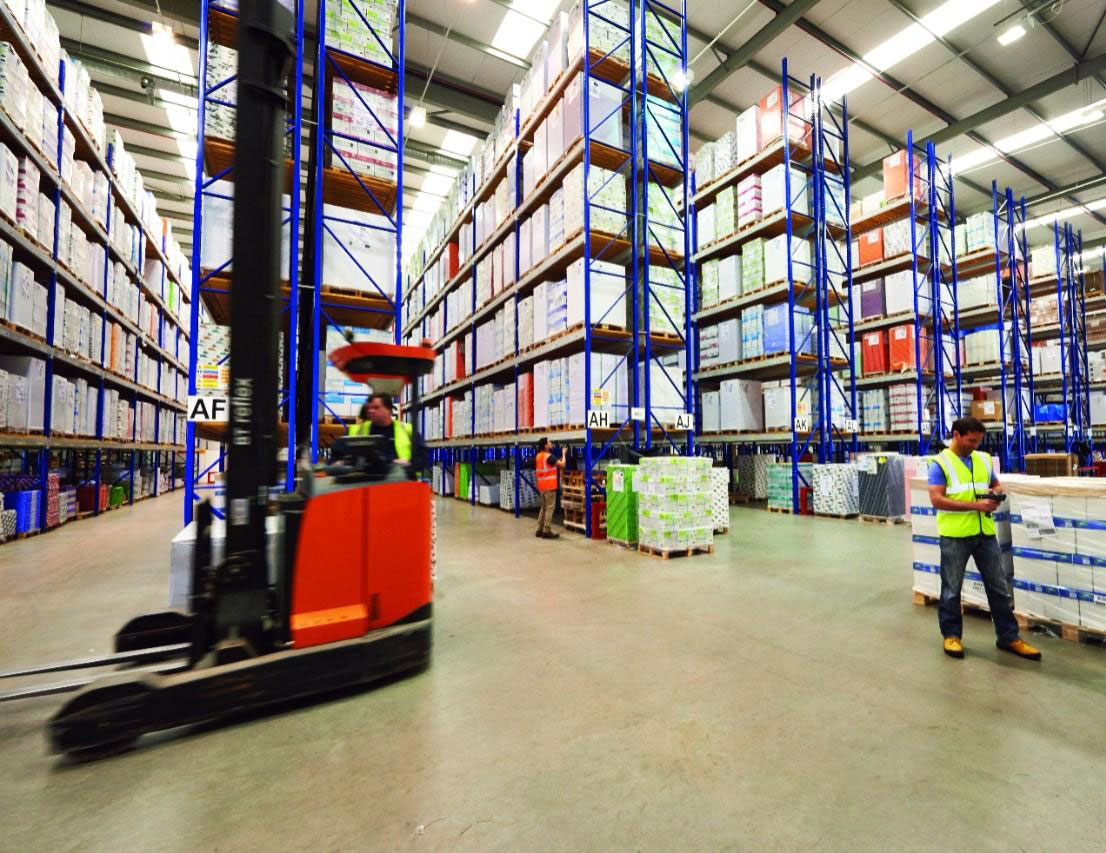 With so much innovation brought to the fold in T&L, knowing where to start is almost the most daunting challenge of all. There are some commonalities among pain points transportation and Logistics management has to evaluate:
Who do you want to benefit the most from your process improvement strategies – Your dock teams, management, cargo operators, someone else or a combination of all?
How much control do you want management to have on inbound and outbound freight when it leaves docks, do you want it to be a shared role with your operators, or leave everything to them post-departure?
Do your operators perform field services – that is, do they need to work with others once they get to their destination, or do they merely unload and head out?
What issues do you have with vendors, their standards or related compliance matters you may need to sort out that technology can help?
How accurate and focused is your current process for scheduling deliveries and inbound purchase orders?

ScanOnline has answers to all of your questions that mobile computers, tablets, locationing solutions, networks and more can provide. ScanOnline's solutions in transportations and logistics reach from end-to-end, to provide value within any part of the supply chain. Our manufacturer partnerships share the same vision and excitement to working with transportation and logistics organizations as ScanOnline, best seen through the feature-rich, end-user focused devices provided by Zebra Technologies. Our professional and managed services draw from years of experience in not only the work that we provide but within your field of T&L. We work around the challenges in your environment and most importantly, listen – keeping your expectations top of mind.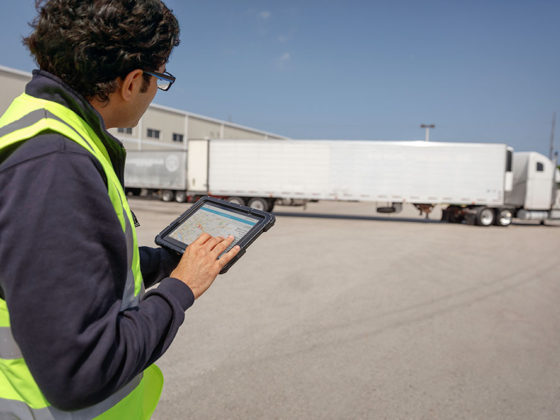 T&L Software
Savant WMS
Yardview Yard Management Software
Wasp Software – AssetNow
Impinj RAIN RFID
Extreme WirelessWing
SOTI Mobicontrol
Ivanti Avalanche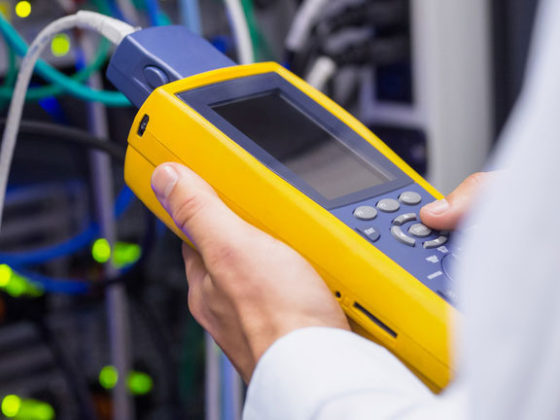 ScanOnline's Services to T&L
PMP-Maintained Project Management
Full-Service Deployments – Design, Installation, Configuration and Testing
Mobile Device Managed Services
Wireless Network Managed Services
How ScanOnline's Hardware and Devices Move T&L Forward
What Our Software/Firmware Can Do for Shipping/Receiving
Professional/Managed Services Impact
How ScanOnline's Hardware and Devices Move T&L Forward
Shipping/Receiving Visibility – With a connection to a standard web browser, utilizing software solutions powered by ScanOnline's  enterprise networks, you can review critical documentation from anywhere
Handheld Supply Chain Management On the Road – Operators today have multiple commands at their fingertips, for better information sharing, communication and collaboration
Movement Freedom – From mesh networks and RTLS to tablets, handheld devices, and so much more IoT-ready tech, yard and dock management can be done seamlessly, without interruption on physical processes, as the workday progresses.
What Our Software/Firmware Can Do for Shipping/Receiving
Full Accountability – Get to the bottom of errors, productivity gaps and performance issues within your supply chain, making nailing down a solution easier.
Centralized Yard Management – Be connected in seconds with the status of your fleet, inventory, assets, shipments, operators and more.
Security and Mobile Device Management – Our MDM platforms report real-time device statuses, physical condition, end user information, plus a set of controls to mitigate intrusions and vulnerabilities into your systems.

Professional/Managed Services Impact
Support How You Need It – Whether remotely or on-site, we have a solution for you, given the nomadic nature of operations in transportation and logistics.
Invested in Your Success – With a strong background in T&L, we don't require much to be onboarded; simply put, you point us in the right direction and we work with you to draft a scope of work that makes sense for your specific work environment
Monitoring and Management – Our managed services group is the perfect complement to medium and large T&L campuses, where maintenance and management of each individual mobile devices, access point or printer can fall under the radar quick.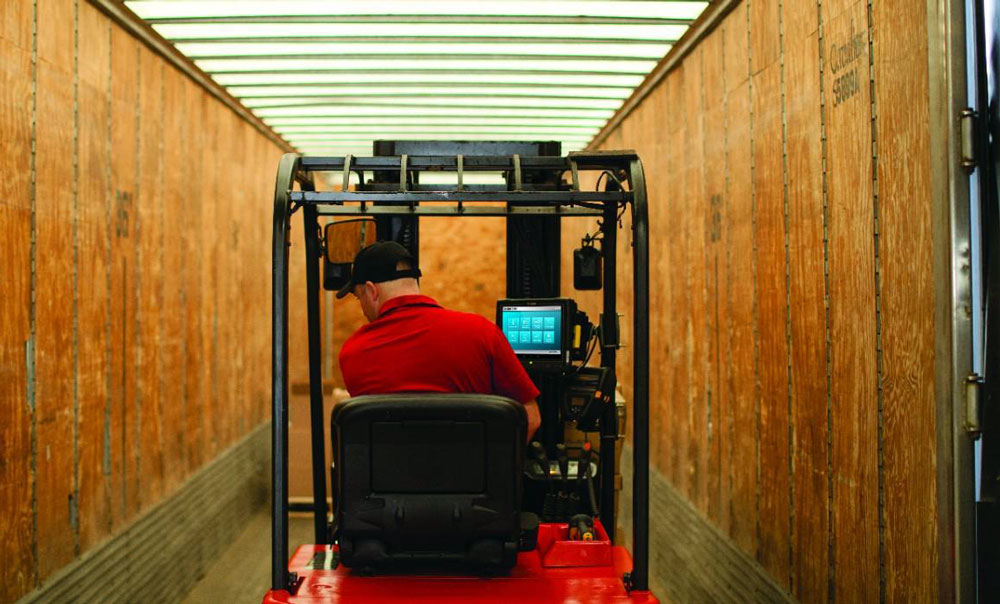 Cost Reduction Solutions
Our solutions lead to a significant reduction in shipping/receiving errors, leading to stronger revenues year over year
Better documented reporting, shipping manifests and analytics can improve future outcomes
Shrinkage and damaged items can be reduced with our solutions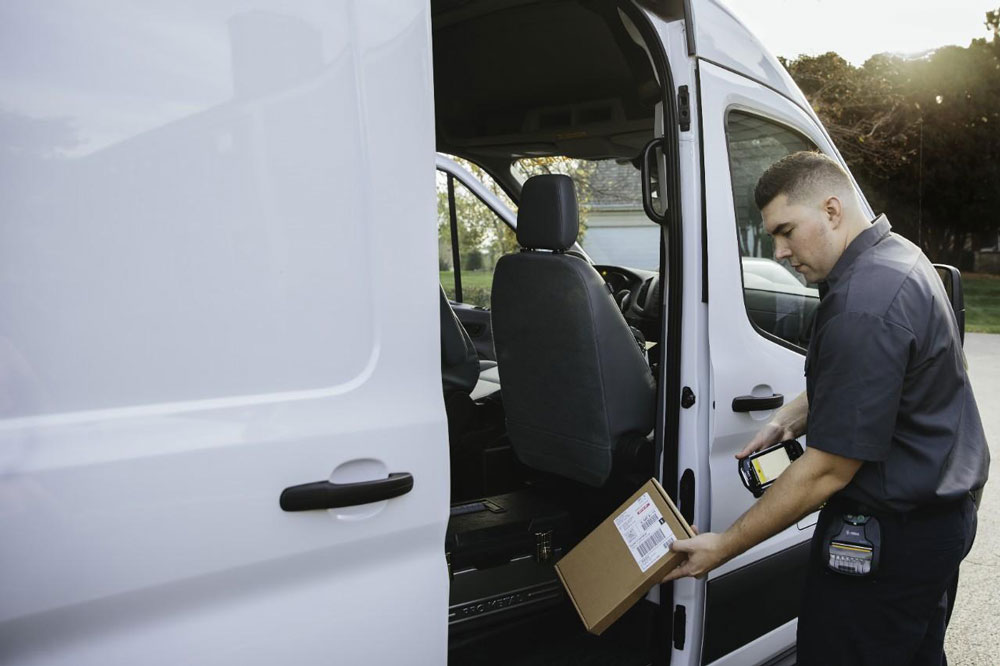 Where Efficiency Gains Are Found
Enhanced communication and data sharing, with first-rate wireless networks makes for a more interconnected T&L operation
The right integration of our end-to-end solutions extends more time back to the employees to focus on their specific tasks
Work forces consolidate more physical movements and are more productive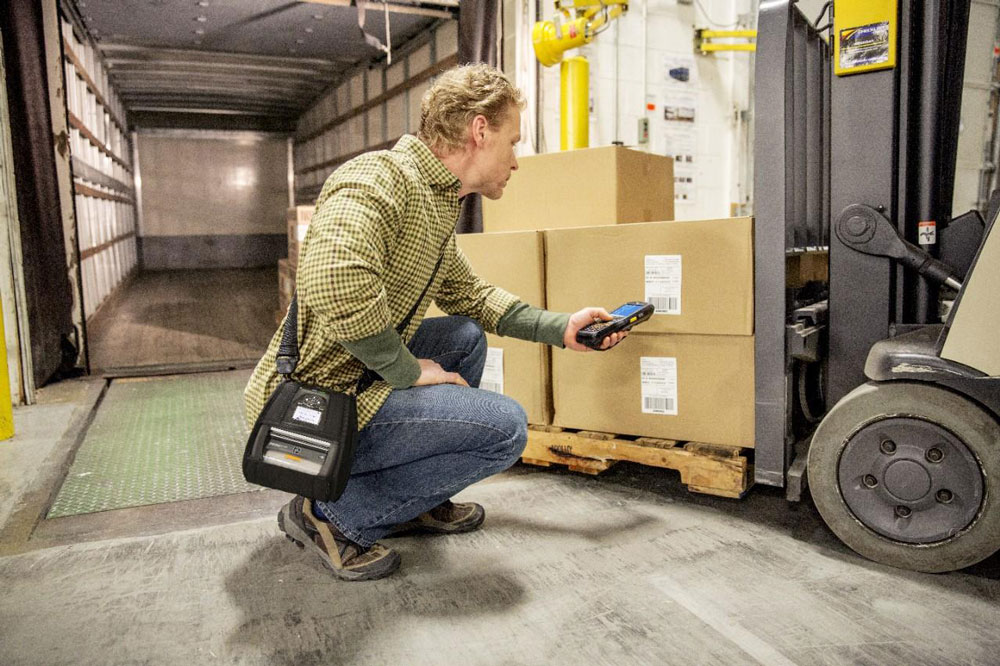 Improvements in Job Task Accuracy
The ecosystem of mobility and strong wireless networks boost worker's abilities to locate people and products within their yard
Shrinkage and damaged items are reduced through stronger accountability systems, whether software and/or hardware are integrated
Audits can be done on the spot, due to the increased accuracy of reporting
Professional and Managed Services – Experts Matter
Remote services can help the oft-moving T&L industry fix problems where they reside
Dedicated experts with a focus in simply mobile computers, networks, and printers let IT teams handle the many other machinery and electronics they work with daily
Managed services serves as the eyes in the sky to know exactly the current health of hardware, what needs servicing, and their attributes up to each device's end-of-life