The Handheld Workstation That Follows Your Lead Communicate, Collaborate, Operate; Go Mobile.
In contrast to consumer models, Zebra Technologies' Rugged Tablets are not only the more durable option but the choice that forward-minded enterprises make.
Having the versatility to include a variety of business apps, industry-unique system integrations, scanning tech, and other foundational job operations, make Zebra rugged tablets the IoT workstation every company wants.
Put Zebra rugged tablets into service within any industry, at a moment's notice, without caution.  The flexibility end-users have to develop Zebra tablets around their unique workflows makes it easy to meet the needs behind their unique workforces every day.
Mounting Solutions Available
From forklifts to desktop surfaces, ScanOnline has the manufacturing relationships in place to source the right mounting solution to match all devices and fit the workflows of your worksites.  We also provide mobile cart workstations through our partnership with the Definitive Technology Group.  Contact us for free consultation.
Our Most Popular Rugged Tablets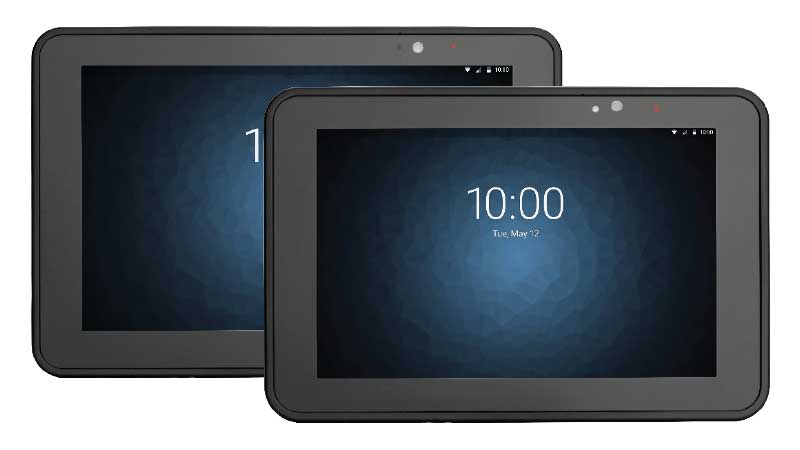 ET5x Series
Zebra's ET5X Series leans heavily into enterprise-class features you won't find in your local electronics store, but remains as lightweight as a premium consumer product.  With 8 inch (ET50 & ET55) or 10 inch (ET51 & ET56) models available, plus the choice between Windows 10 or Android, users have a device that can easily collaborate with other hardware in their tech pool that utilizes either operating system.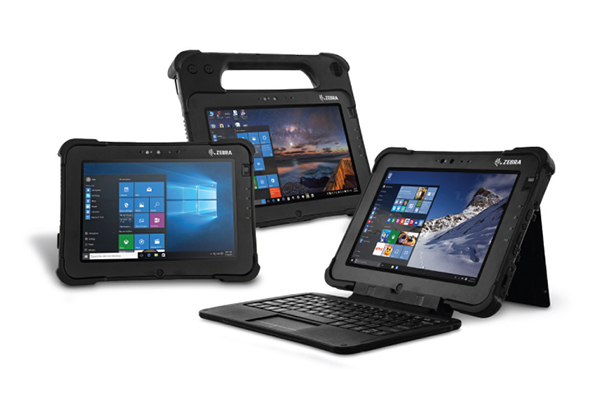 L10 Series - XSLATE, XPAD & XBOOK 2-in-1
The L10 series is often considered the most diverse of Zebra's rugged tablet offerings – from a rigid handle and built in barcode reader option, to a 2-in-1 laptop/tablet model with a backlit keyboard.  Choose the L10 if a rugged tablet with the versatility to work right away in multiple departments and work environments is a priority for your team.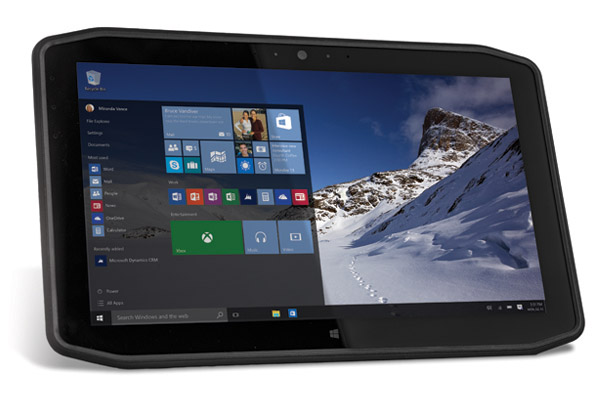 R12 XSLATE
One of the fastest operators in the rugged tablet market, the Xslate R12 is a 12.5 inch option, with 9 hours of battery life to match.  A Bluetooth-connected keyboard is also optional, making the R12 a great overall option for field service tasks that require quick access to important databases and files.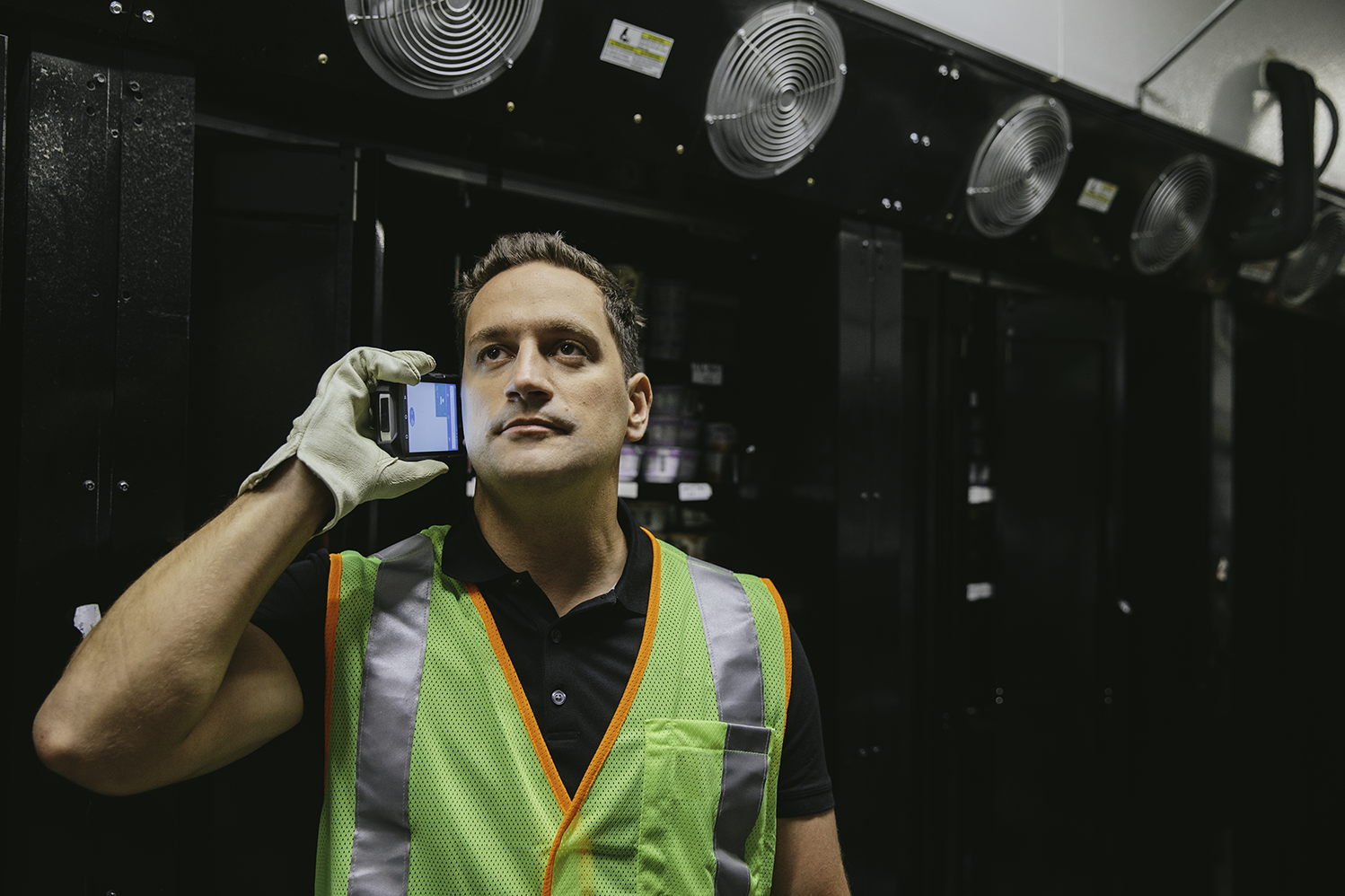 What Zebra Rugged Tablets Have to Offer:
1D/2D Barcode & RFID Scanning
Durable Touchscreen Displays
Extensive, Multi-Work Shift Battery Life
WiFi, 5G & Bluetooth 5.0 Capable
Cellular Carrier Service Optional
8ft+ Drop Specs
Extreme Temperature Ready
Push-to-Talk (PTT) Available
High Resolution Digital Camera Options
Vibrating/Haptic Feedback Modes
NFC for Simple Device Pairing
Android Operating System Ready
Thousands of Applications Available – Google Play Store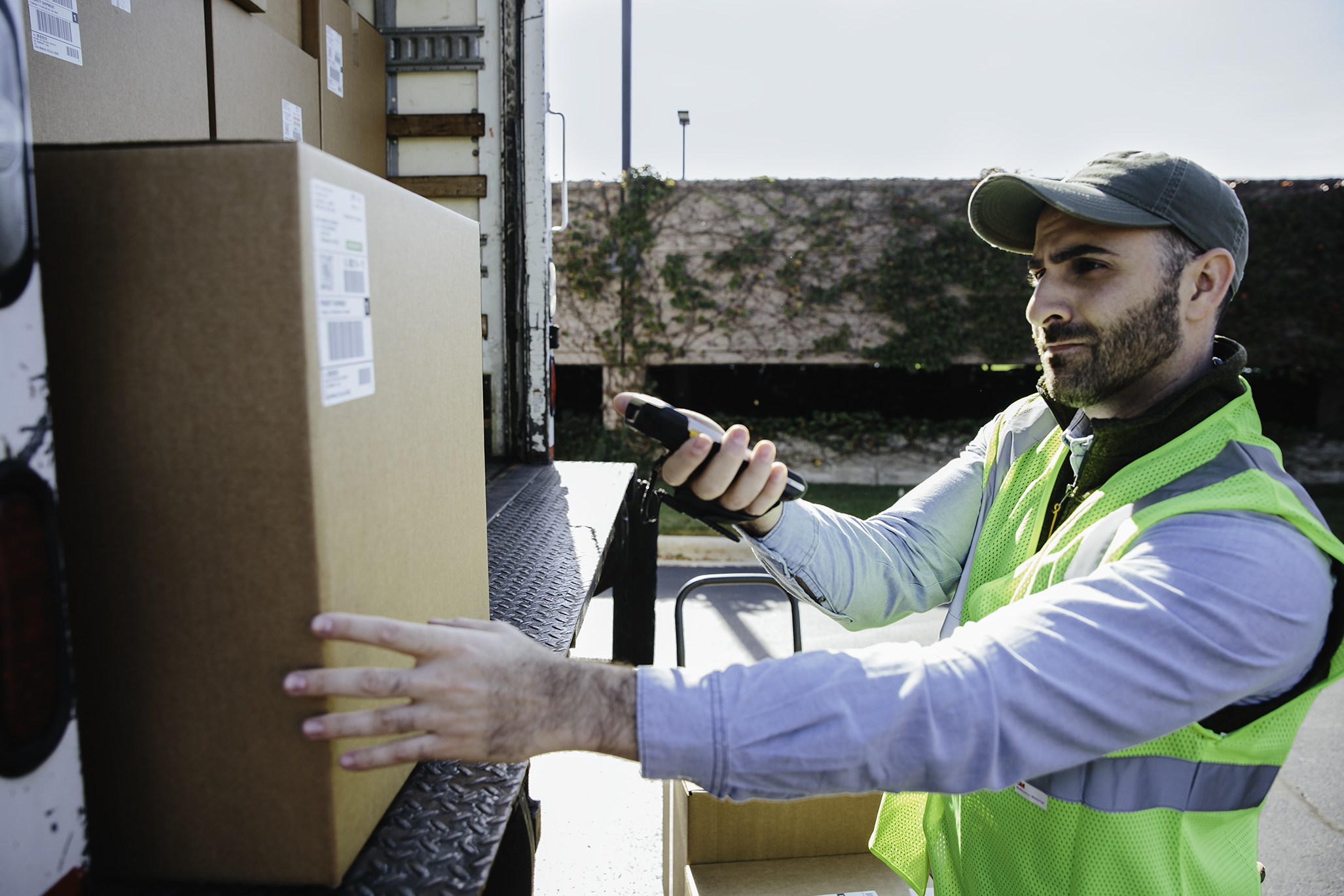 Solutions for Supply Chains, Manufacturers, Transportation/Logistics, Retail & More:
Shipping & Receiving
Proof of Pickup & Delivery
Inventory & Asset Management
Cross Docking & Stocking
Reverse Logistics
Warehouse Management System Integration
Picking & Packing
Staff Communication & Management
Line Side Replenishment
Fleet Management
Quality Assurance & Facility Audits
Mobile/Kiosk Point of Sale
Mobile Device Management (MDM) Software Available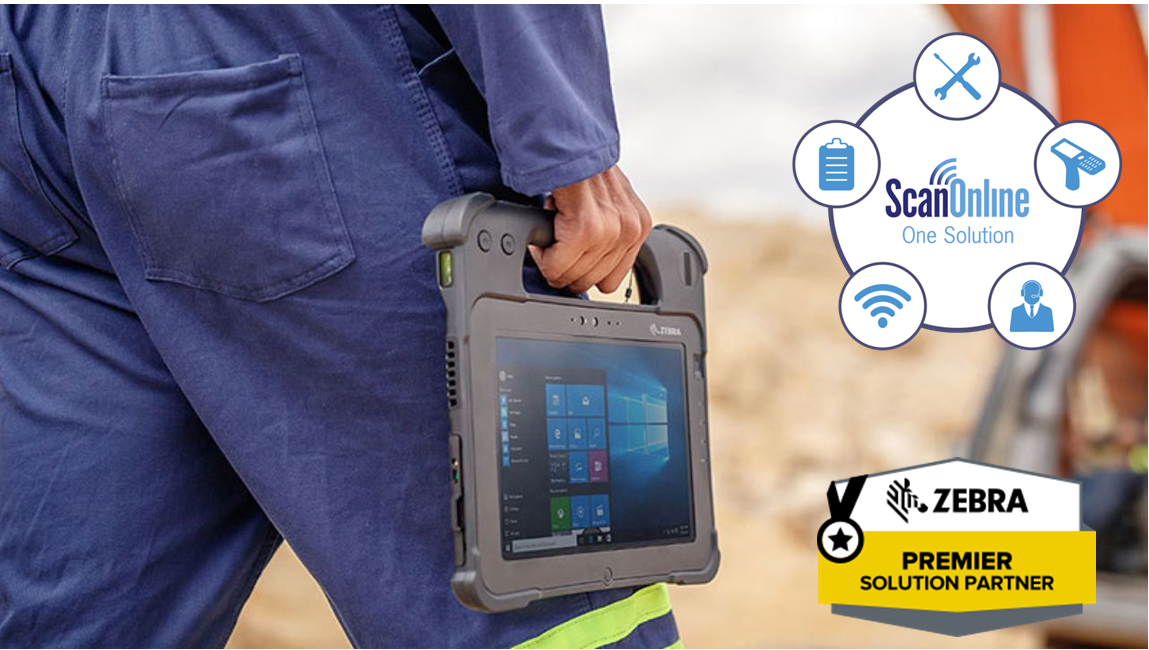 The ScanOnline One Solution – Hardware, Software, and Support Services for One Monthly Rate
With multiple production and business processes under the control of rugged tablets, why place an order without a service plan that will protect them throughout their lifetime?  What about workforce software?  Why not get it all from one provider, through one contract, without any surprise costs later?
No matter the wear and tear on your rugged tablet, scheduled updates and proactive monitoring of your devices will ensure their long-term vitality and time in the field remains stellar.  With the ScanOnline One Solution, you can also bundle critical enterprise workforce software too, and cover it all through a single monthly payment.