Handheld Mobile Computers and Tablets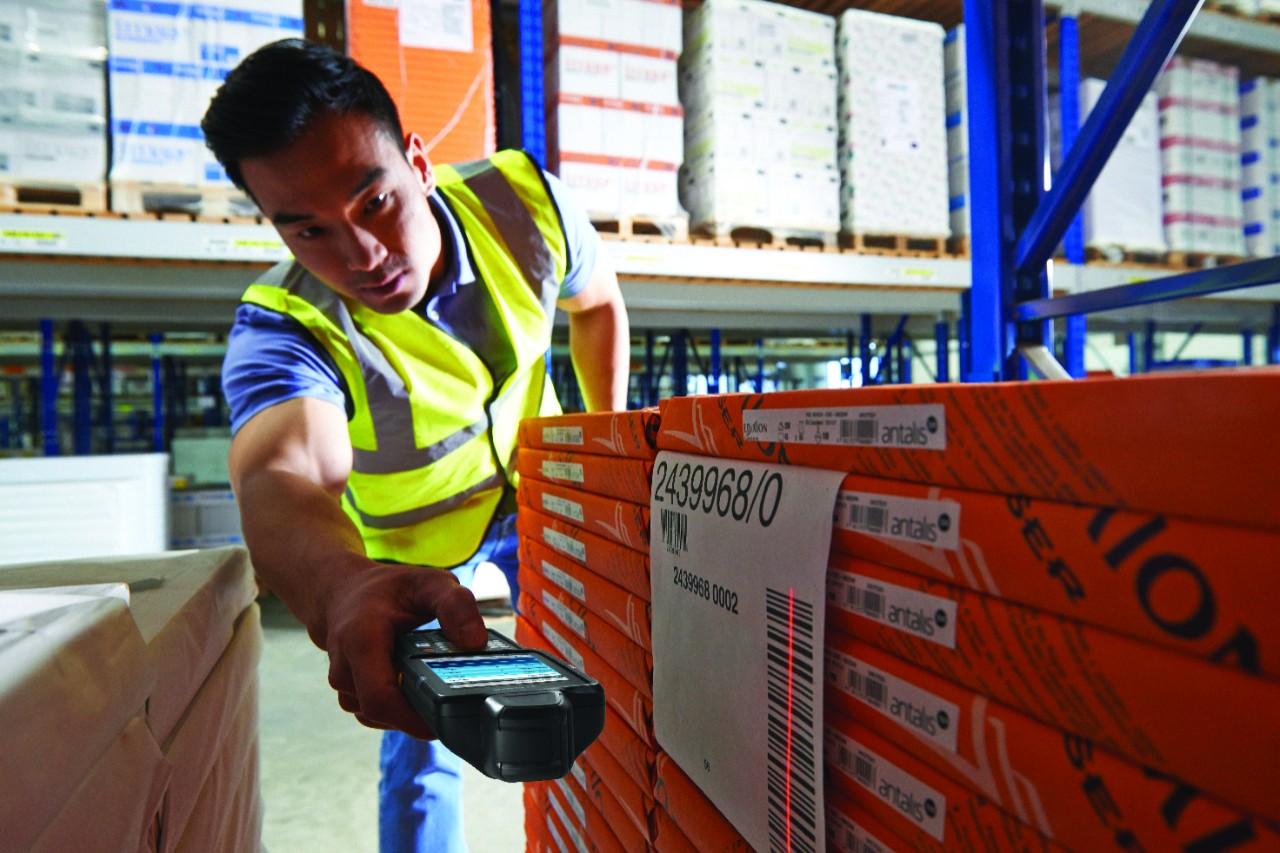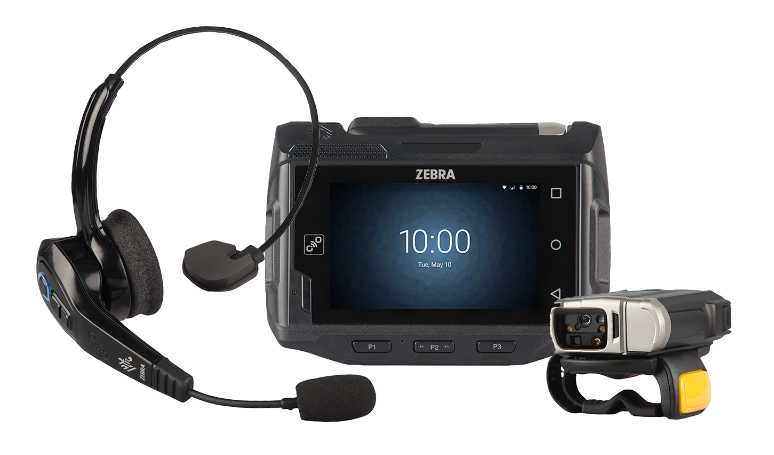 In every modern industrial workplace you will find handheld mobile computers and rugged tablets – devices that today are capable of managing entire businesses in the palm of one's hand.
ScanOnline partners with Zebra Technologies, the industry leader in handheld mobile computers and rugged tablets, which more than any other organization is pushing the envelope on what workforce mobility technology can do.  Together, with ScanOnline's professional services and our enterprise software options, customers benefit from their resulting gains in productivity, business intelligence and market competitiveness.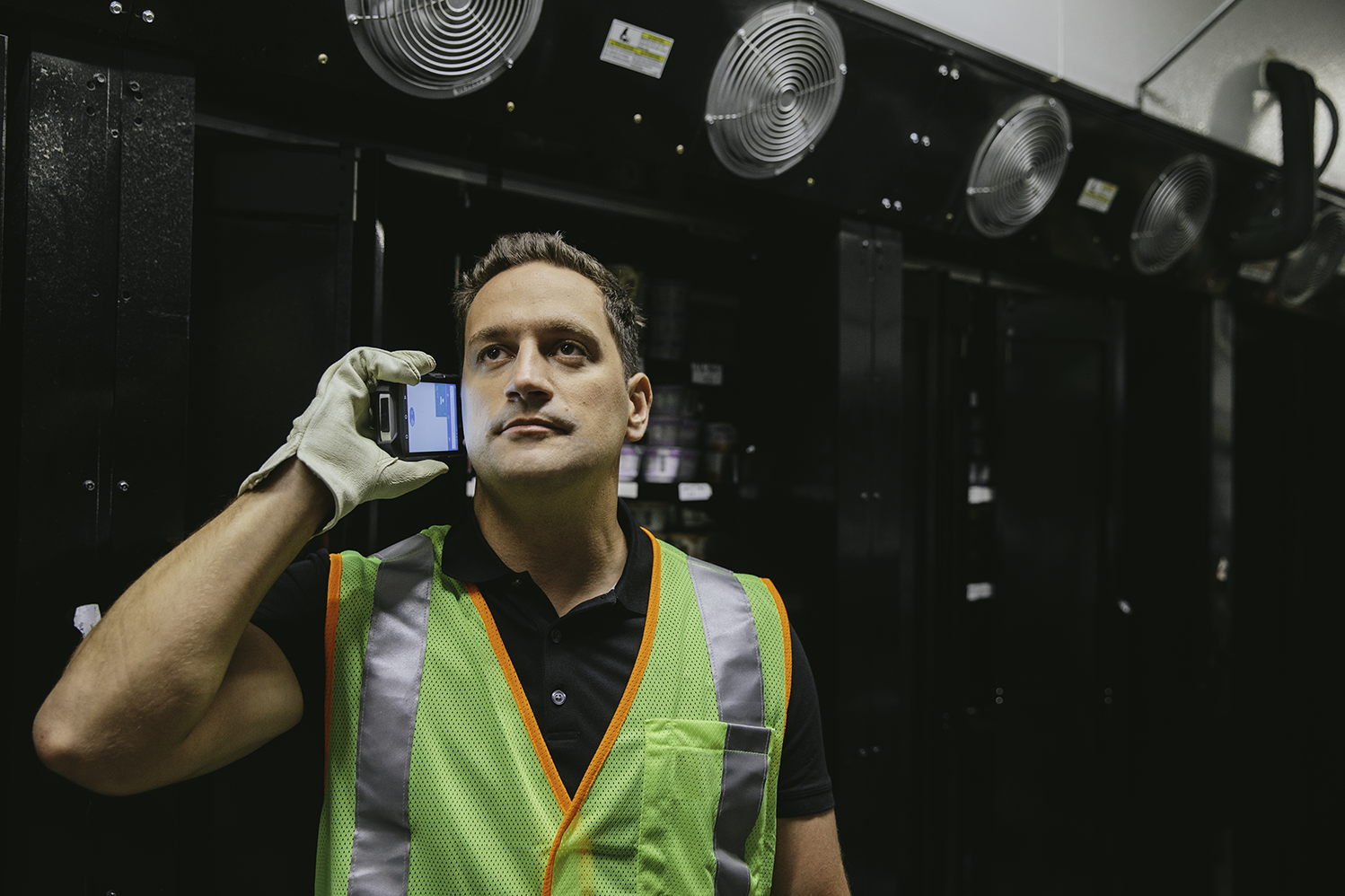 What's Inside New, Popular, Handheld Mobile Computers & Rugged Tablets:
1D/2D Barcode & RFID Scanning
Durable Touchscreen Displays
Extensive, Multi-Work Shift Battery Life
WiFi, 5G & Bluetooth 5.0 Capable
Cellular Carrier Service Optional
8ft+ Drop Specs
Extreme Temperature Ready
Push-to-Talk (PTT) Available
High Resolution Digital Camera Options
Vibrating/Haptic Feedback Modes
NFC for Simple Device Pairing
Android Operating System Ready
Thousands of Applications Available – Google Play Store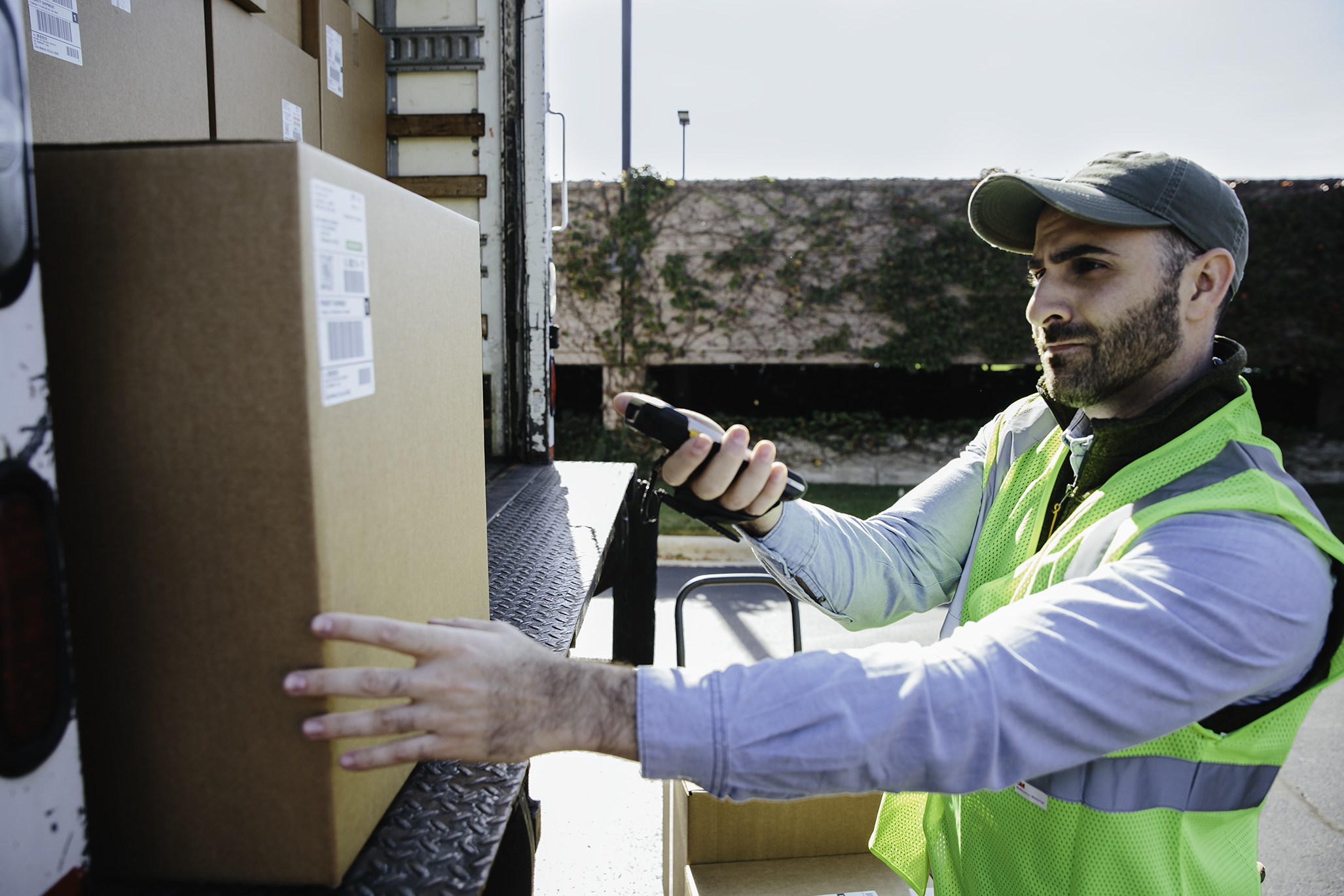 Solutions for Supply Chains, Manufacturers, Transportation/Logistics, Retail & More:
Shipping & Receiving
Proof of Pickup & Delivery
Inventory & Asset Management
Cross Docking & Stocking
Reverse Logistics
Warehouse Management System Integration
Picking & Packing
Staff Communication & Management
Line Side Replenishment
Fleet Management
Quality Assurance & Facility Audits
Mobile/Kiosk Point of Sale
Mobile Device Management (MDM) Software Available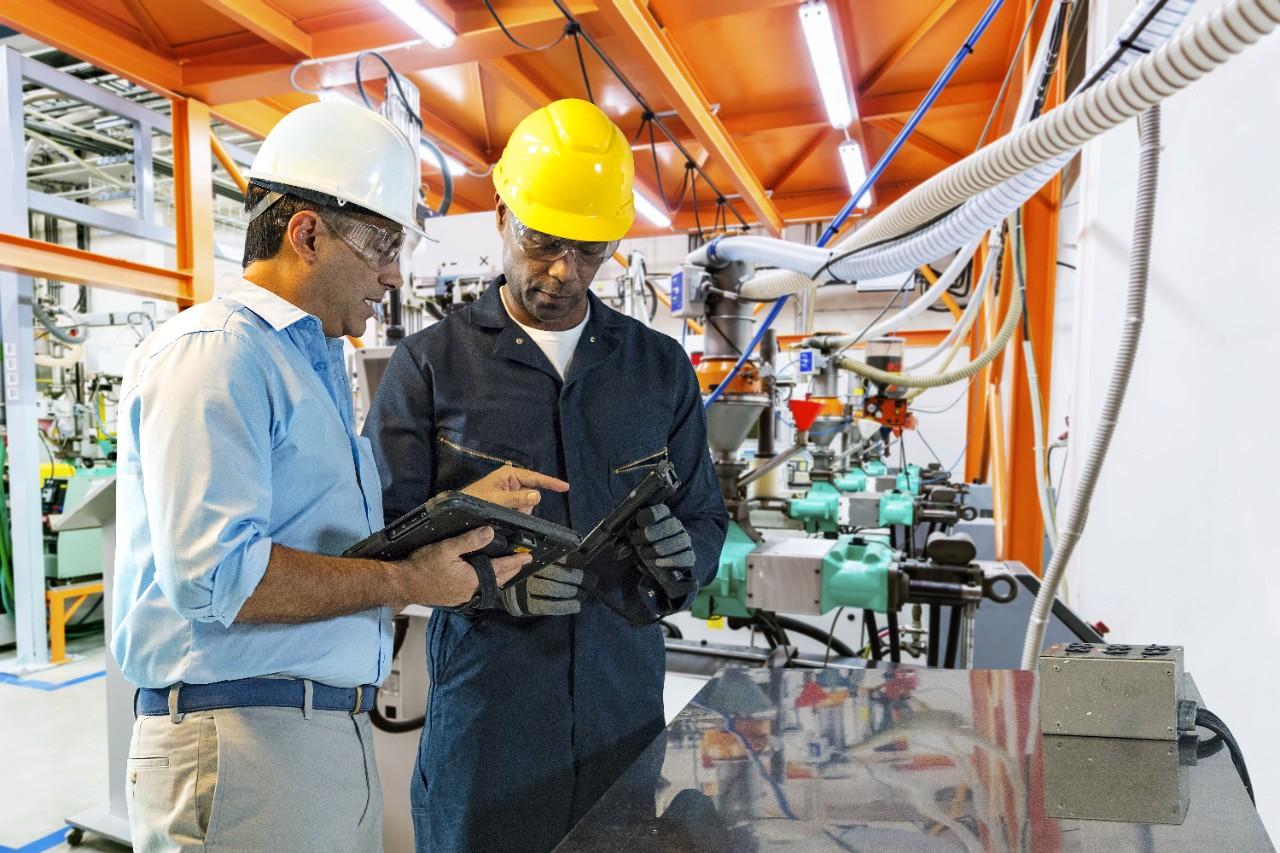 Join the IoT Revolution.
If you're using older handheld mobile computer models or are a prime candidate to start, there's no better time than now.  With every major player in the warehousing, distribution, transportation/logistics and retail space making IoT is a priority for the future of their operations, don't get left behind.
Not to mention, with Microsoft ending support of their handheld devices by the end of January 2020, handheld mobile computers powered by Android are the future for workers that depend on them.  Rugged tablets preferred?  Seen in forklifts, production stations, in the hands of retail merchandisers and more, get the screen size you need, without sacrificing workforce platforms and barcode/RFID scanning.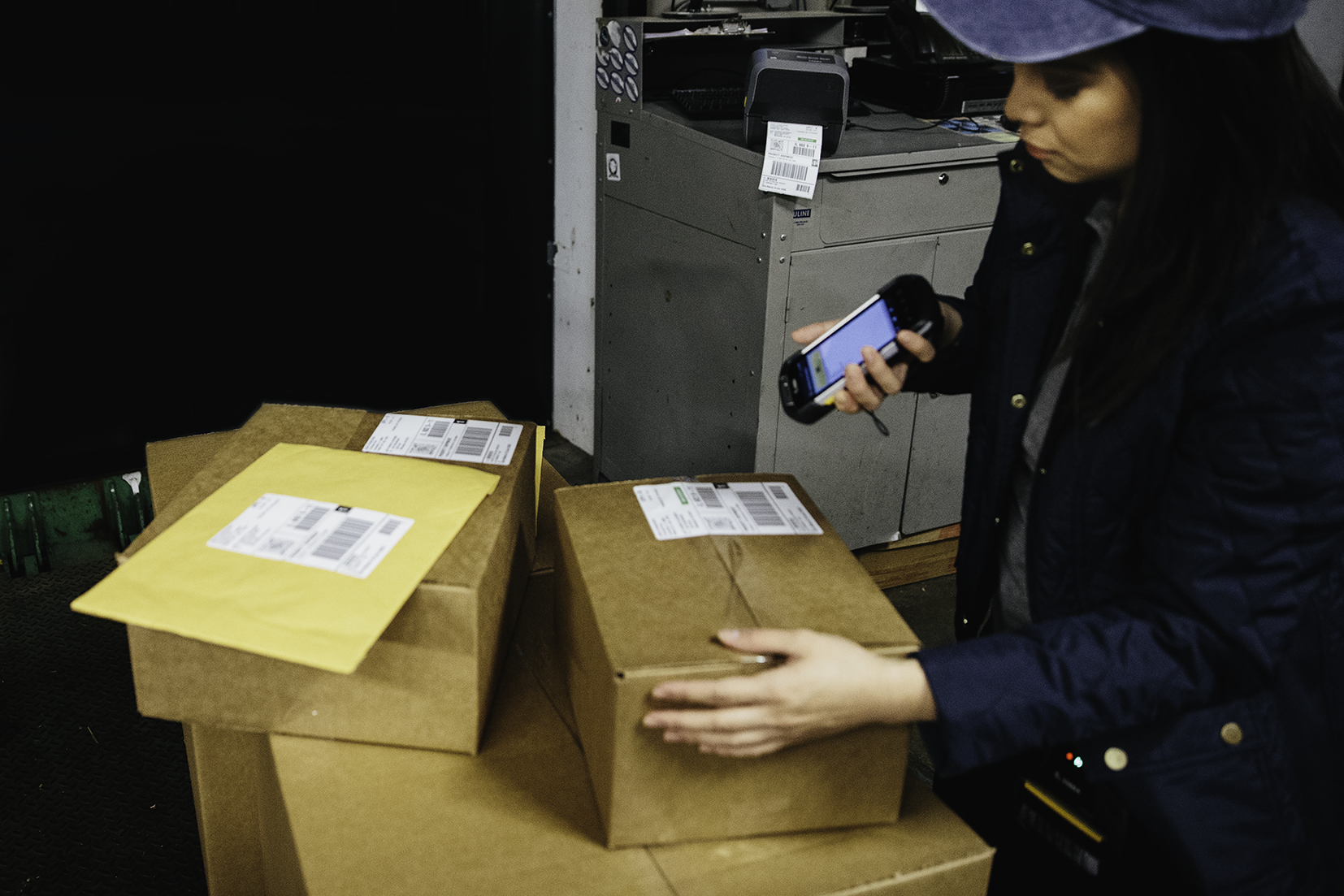 Maximize Productivity – Grow Efficiency.
Scanner guns used to be limited by their small range of options or a lack of ability to connect to business systems, inventory management platforms or other helpful workforce applications.  They also couldn't operate these tools in the same manner as desktop/laptop computers or even smartphones.
With advances in the look, feel and functionality of handheld mobile computers, they now are capable of improving mobile workforce productivity by 14% (at the least).  Communication, collaboration and worksite operations all can be managed at your fingertips in seconds.  More than just barcode and RFID scanners, connect to an array of IoT devices, machinery or simple web browsers to push business activity forward.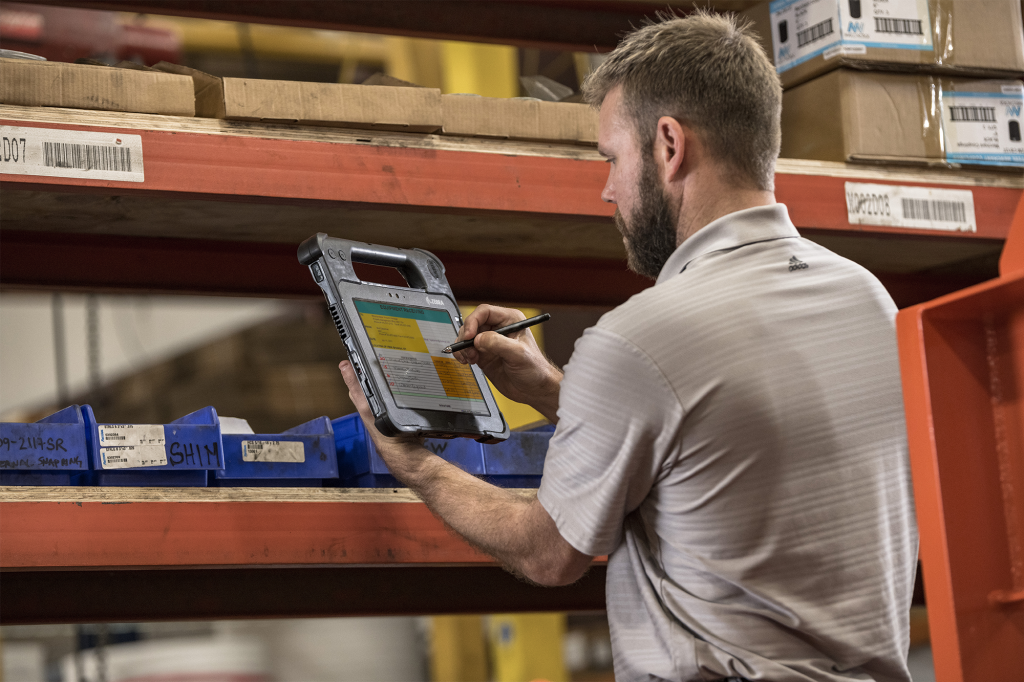 See Everything, Do Anything.
Visibility of real-time business activity, especially in large scale environments, is crucial for process improvement strategies.  Mid management, up to the C-Suite need to know what's driving overhead, production processes faults, overall workforce performance and the speed and efficiency of the business at large.
Handheld mobile computers and rugged tablets pull together as much (or as little) data as required, at the source of which is reflected, at a moment's notice.  It works both ways too – share information quickly with those who need it, no matter where they are.  Management can depend on mobile handheld computers to quickly return answers to their burning questions and improve production outcomes.