Technology Cleaning Supplies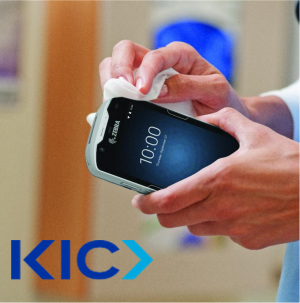 To ensure mobile devices, rugged tablets, label printers, barcode scanners and all of the hardware ScanOnline offers is in the best physical shape possible, proper cleaning is more important than you might think.
The wrong cleaning supplies can cause irreversible damage to the hardware's internals and external cosmetic features.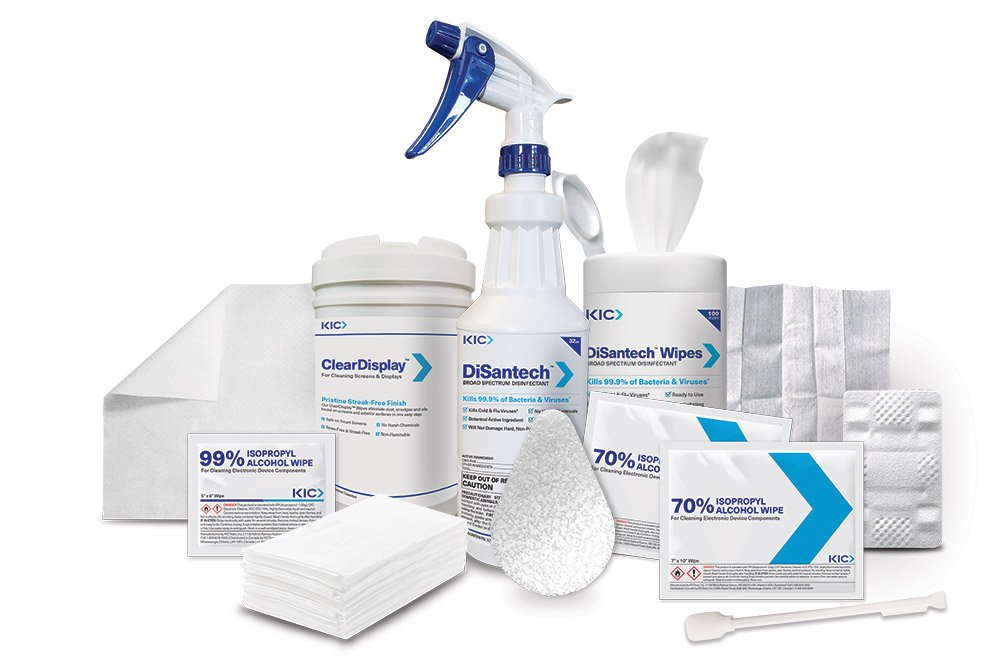 That's why ScanOnline partners with Kic, the leaders in technology cleaning supplies designed for workforce hardware devices, to help our customers better protect their valuable tools and sensitive surfaces from particulates, plus any bacterium and viruses to promote a healthy workforce.

Cleaning Supplies By Device & Surface Type
Handheld Technology –
Mobile Handheld Computers, Rugged Tablets, & Wearable Devices
Routine Cleaning Products
KICWipes for Multi-Surface Cleaning
Disinfecting Products
Also Available:
KICWipes for Electronics (70% Isopropyl Alcohol)
Label Printers –
Industrial, Desktop, & Mobile Printers
Routine Cleaning Products – For Printhead, Platen Roller & Cutting Knife
Waffletechnology for Thermal Label Printers
Thermal Printer Pen with Chisel
Grab 'n Go Cleaning Kit:  Total Care Cleaning For Printhead, Platen Roller & Housing
Corrective Cleaning Products – For Printhead, Platen Roller & Cutting Knife
Adhesive Remover Pen with Chisel
Disinfecting Products – For Exterior Housing
Displays, Monitors, & Touchscreens –
Smartphones, Inventory Monitors, Mobile Terminals, & Digital Displays
Routine Cleaning Products
KICWipes for TouchScreens
32oz ClearDisplay Screen & Technology Cleaner
Microfiber Dry Wipes
Disinfecting Products
Also Available
KICWipes For Electronics with 70% Isopropyl Alcohol
Workstations, Worksite Surfaces, & Plastic Barriers –
High Touch Surfaces, Keyboards, Physical Barriers & Barcode Scanners
Routine Cleaning Products
KICWipes for Multi-Surface Cleaning
32oz – ClearDisplay Screen & Technology Cleaner
Microfiber Dry Wipes
Disinfecting Products