Mobile OS Migration – The Window Has Passed
Microsoft's Windows Mobile Embedded 6.5 operating system has reached it's end of support.
Over 5 BILLION enterprise applications are powered by a Windows mobile operating system.  With rugged handheld mobile devices now unable to update or apply patches for this OS, it's time to migrate to Android, the 80% market share leader.  Whether you choose to keep your legacy hardware or take the leap into next-gen handheld computers, changes are required, as the future of your current mobile device pool has reached critical mass.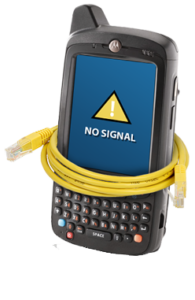 Chat with an expert.
Simply put, every customer we work with has a unique workplace, which demands a thorough investigation behind what their mobile devices currently do, while identifying the gains to be had through upgrading hardware.
Few projects, though similar in some facets, will also be the same in scope.
To better understand the next steps you must take, talk to us today.