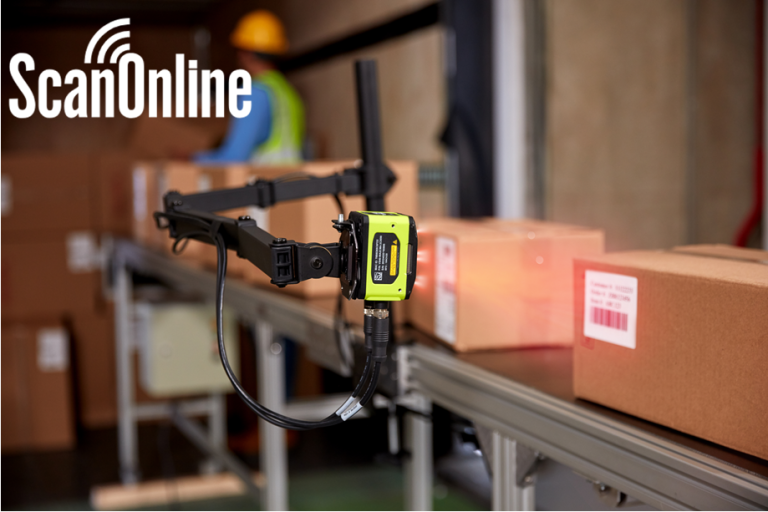 Touchless, Accurate, Automated Scanning.
Scan more inventory, capture more information, and fear less errors at the same time, with scanners that are made to handle large-scale supply chain activity

The Benefits of Using Fixed Industrial Scanners
More Real-Time Data Captured Per Shift
Enhanced Inventory Traceability
Easy App & System Integration = Less Onboarding Needed
Expedited Inbound/Outbound Shipping Speed
Improved Facility Audits and Quality Assurance Inspections
Cuts on Physical Strain and Fatigue on Staff
Fight the Labor Shortage; Assign Employees Where Most Needed

Fixed Industrial Scanners Automate a number of commonly operated supply chain and manufacturing processes with a fixed industrial scanner that is meant for fast data capture
Fixed industrial scanners are what organizations turn to if they manufacture, transfer, or ship products in high volumes within their plant floors, where both speed and accuracy matter.  ScanOnline proudly offers an array of FIS solutions that couple these innovative supply chain tools with our full suite of services, to tangibly improve how work gets done.
With FIS, warehouses, manufacturing plants, and distribution centers can fully identify everything coming down assembly or shipping lines in real-time, from parts to packages and entire pallets.
Fixed industrial scanners have an amazing amount of flexibility too, in that end users can integrate these tools with many of today's available workforce applications, to share information and analytics quickly across all departments.  Besides barcode and RFID capture, images and videos can also be recorded into record, to solidify activity happening in motion.
Also worth noting – making FIS a part of your tech stack is a great way to help keep operations moving in the face of current national worker shortages.



The ScanOnline One Solution
All-Inclusive Hardware, Software, and Service Plans
Build a Complete Fixed Industrial Scanner Solution
Fixed Industrial Scanners
Rugged Mobile Devices, Tablets, Barcode & RFID Scanners
Label Printers, Accessories & Supplies
Installation, Configuration & Final Deployment
System Updates, Security Patches, & Optional Add-Ons
Managed Services: Proactive System Monitoring & On-Demand Support
Flexible Billing Options & Leasing Services Available
No Surprises; Bridge Your Tech Gaps Without Worry