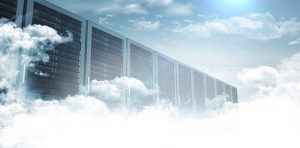 It's no secret, cloud computing is quickly becoming the most popular and best way to run an IT department providing real-time access to systems and data from anyone anywhere on any device. However, some businesses are rightfully taking a steady approach before making a cloud network migration project a part of their overall process improvement strategy. Perhaps they're not sure of the steps to take or they're hesitant about the whole migration process.
It's true, that migrating to the cloud should be well thought out and considered as part of an overall business strategy, as it will affect the entire enterprise.  Even if cloud networks have the ears of many, some companies will continue to view on-premise networks as vastly superior, in relation to how they operate from day to day.  An end-user may place a higher value on the benefits of keeping most, or all layers of infrastructure in-house – including personnel – if their industry or the conditions within prioritizing it over the gains that could be had by looking outward.
This article will dissect some important considerations regarding the possibility of taking on a cloud network migration project from on-prem networks.
The Cloud vs. On-Prem Networks
Cloud networks use the internet, aka the cloud, as opposed to using the company's own server and hardware on the premises, aka on-prem. Migrating to the cloud is considered an upgrade providing more speed and flexibility. As you consider moving to the cloud, you must first examine how your current operation is functioning. For most businesses, remote working is becoming the norm, and chances are your employees are not in one place. Remote workers need access to data systems from their various devices wherever they are stationed, making on-prem network resources more difficult to utilize. As an Extreme Networks partner, ScanOnline can help you find the right solution for you. Now we'll take a closer look at the pros and cons of migrating to the cloud.
Deployment of Network
The basics of deploying an on-premise network will be very familiar to most folks; even those with little to no experience in how the process works. Every component of a properly-functioning on-prem network is integrated, installed, and configured within a company's facilities, whether it is designed internally or with help from a 3rd party. The ground-level benefits to this approach, upon completion, can be understood by all – greater system familiarity across IT teams, stronger overall admin control, and better network security by virtue of all areas of infrastructure being in-house of course. Yet, on-premise deployments take a longer time to complete, since servers and employees' devices need individual installation. While on-prem networks give you more control over security and hardware, you'll be solely responsible for compliance and maintenance. Also, on-prem networks require a significant investment upfront for the costs of servers and hardware.
Comparatively, cloud network migration and deployment can be done quickly, usually in a matter of hours. The cloud provider is responsible for all compliance, maintenance, and troubleshooting making backups easier and access point set-up much simpler.  These responsibilities being held elsewhere also mean that IT teams and others will have more time to focus on revenue-generating activities, not to mention the time to handle other tech issues that keep the business going.  Keep in mind, that the server is accessible anytime by anyone in the company with internet access still, thus cloud network deployments do not have to be a "set it and forget it" proposition. Conversely, what makes the cloud less attractive is the potential for costs to skyrocket, due to bandwidth and limits to server access.  Licenses and subscription models, in short, can vary, leading to this.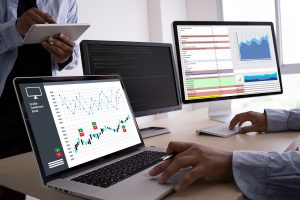 Platform Management
On the cloud, applications, resources, and systems—everything can be accessed virtually from anywhere at any time with a reliable internet connection. Whereas a connection to the company server is required for employees to access on-prem applications.  Without going into much detail, it's not hard to tell whether either a pro or con is going to be relative to what matters from a business perspective.
Security
Security is a tricky area with pros and cons for both cloud and on-prem networks. Cloud networks provide beefed-up security measures with layers of protective barriers. And with additional resources such as support staff and tools, the cloud is much more difficult to breach.
On-prem networks reside in-house, which companies like because network access is controlled within the operation. Another benefit to on-prem networks is they're typically more secure since they reside inside your network and are only accessible to those in the network. This means performing scheduled updates manually, or risk being compromised and critically vulnerable. This gives all control to the company, however, being solely responsible for security can limit human resources.
Device Support
The cloud supports millions of IoT devices ready to connect at any time. Devices on the cloud can be virtually managed and updated without the need to physically be on site. However, some companies prefer having IoT data stored on-prem, for maximum control within their firewall.
License Model
Cloud solutions aren't one-size-fits-all, so various bundles are available as a subscription. Companies are charged at a fixed monthly or annual rate, depending on their bundle of choice. Furthermore, cloud subscriptions can be modified easily from month to month. On the other hand, on-prem networks require a higher initial investment since companies purchase and own their licenses.  Dependent on budgets/budget cycles, it could be beneficial still, but that will greatly depend on a company's end-user count and overall network resource need.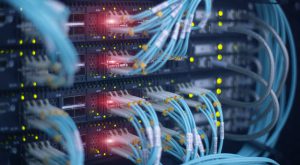 Hosting Options
Traditional on-prem hosting uses its own server, whereas cloud hosting provides virtual server space and accessibility to each user. Some companies want the best of both worlds—the flexibility the cloud provides along with the ability to control everything. To make an informed decision, let's look at the different types of hosting options, public, private, and hybrid.
On-prem hosting (strictly in-house) can be expensive when it comes to maintenance and updates, and the need for ongoing upgrades makes it more difficult to scale. However, some industries like finance, healthcare, and government are legally required to host their infrastructure strictly in-house.
Public or shared hosting consists of multiple users or companies called tenants. Each tenant pays a third party to manage its data. Public hosting allows resources to be shared while keeping data separate.
Private hosting is used by single tenants with a third-party provider dedicated to client support. The customer retains full control and privacy.
In a hybrid model, the organization manages its data and servers, within set boundaries. Although, this option can be cost-prohibitive.
Clearly, the cloud is the future, and cloud network migration is on many organizations shortlist to be able to support other initiatives. However, it's not always clear exactly when or how to migrate from on-prem networks to the cloud. It may also not be in a company's best interest to move to the cloud at all, and the next step may be merely to upgrade to better-performing on-premise system infrastructure. Ultimately, you'll need to contemplate your business's unique needs and requirements when making your choice. Do your research. Be sure to consider solutions by Extreme Networks, known for creating effortless networking experiences and delivering top-rated services. ExtremeCloud IQ is a completely new approach to end-to-end network management and operations. Extreme promises to keep network management simple while keeping pace with the workplace's changing needs.