Mark Hayes isn't your typical network engineer.  His work-life began in the military, before coming on to work for ScanOnline.  After his time in active duty had passed, Hayes decided a career in IT was well suited to his skill set, and began taking courses to follow his goals.  Always a fully focused, disciplined individual, IT was a natural fit.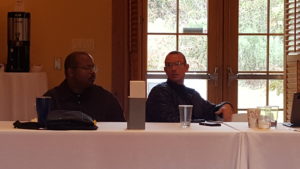 Mark started first in an IT role with a local organization in an administrative capacity, which allowed him to get his feet wet in his field, grow his talents and understand the processes behind IT work.  
Hired next by ScanOnline in 2012, Hayes now takes on even more responsibility. Mark has also taken many hours of continuing education pursuits relevant to his job, becoming CCNA certified – the result of long study sessions outside of his work and practical on the job experience, leading into passing an incredibly hard exam.  To the amazement of no one, Mark was named the employee of the year in 2016.
In all of this, you won't find a more humble guy in the office.  His caring, can-do attitude translates very well into the projects he completes in the field at customer sites, because after all, a network engineer is constantly engaged with the end-users that require his support.
"I love being able to help troubleshoot a customer's network as well as configure the new installs." says Hayes.  "Being in the role that I do at ScanOnline requires you to be somewhat of a detective so being a detailed guy, my role just fits."
And it shows.
We say it often in these updates, in different ways, but Mark is also the kind of teammate you need in a technical role, for a multi-faceted organization like ScanOnline.  His willingness to help other team members with internal tech issues, whether on the networking side or in general, you never have to ask twice. Our customers are tech-savvy themselves, and often have questions that he can relieve the sales department from, with answers that get to the bottom of the issue fast.  It's always been his pleasure, literally to help others; more or less, Mark is just being himself.
Hayes has also been known to keep others on our team abreast in trends and updates that relate to the technology ScanOnline relies on everyday, to make sure everyone is working with the most optimized devices that are also vulnerability free from the many perils that arise in the world of open internet.  For example, Mark was the first in 2015 to recognize widely reported flaws in smartphones running Android and saved the company a great deal of aggravation in the process. He also takes it upon himself to manage and admin the company's wireless rack infrastructure and access points. Well, with help from others, because after all, there's no shortage of hands on deck that want to pitch in!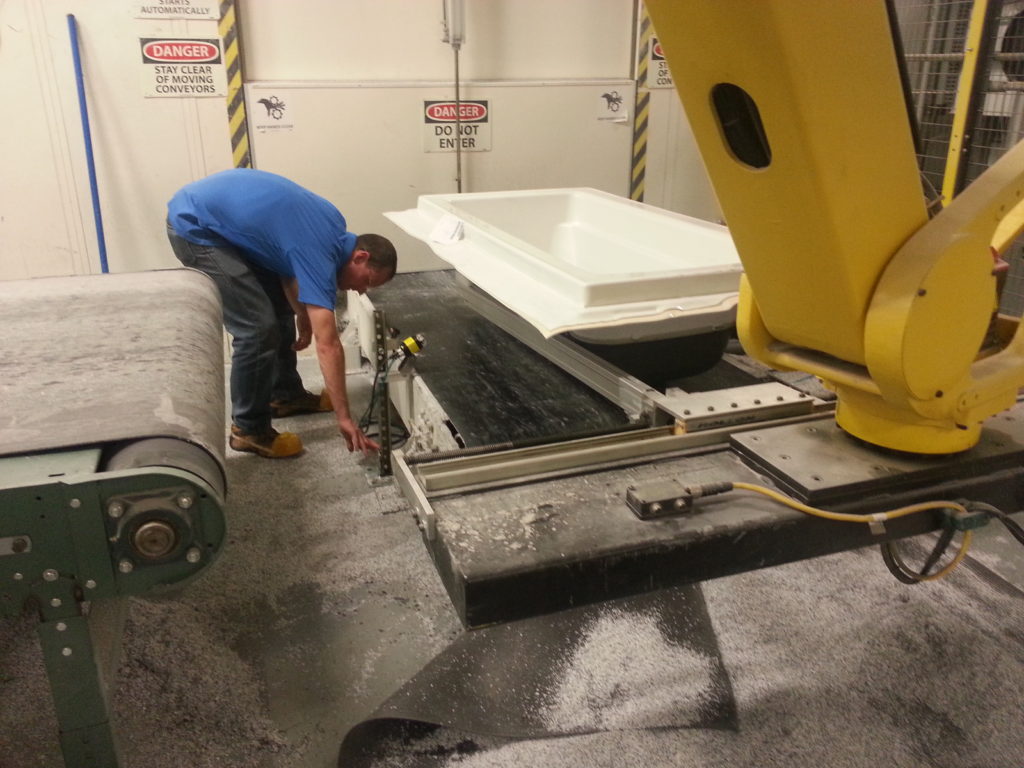 Mark, even in all of his learning and with a full plate of work is never satisfied.  He is eager to learn anything that is "latest and greatest", while diving in to new projects, never seen in the company.  Hayes, for example installed a Cognex camera with very little experience, without any issue, receiving high praise from the customer involved.  
Sometimes, it's even the little things that also make a difference in Mark's world, where network technology is ever-evolving. "It's not a completely new innovation, but the trend to use a cloud based wireless controller is something I'm really starting to like" says Mark.  "There's no hardware that resides on a customer's premise. Sometimes it's nice to be able to setup and work on a network remotely, without having to coordinating a screen sharing session with a customer, especially if they're lean on personnel."
As our partnerships with wired and wireless network vendors grow, so does Mark's eagerness to acclimate himself to that organization's hardware, back-end monitoring and management software, as well as getting to know the support engineers from those companies.  He always take the time to meet and listen to updates with system engineers that come into our Locust office, working around his schedule to make it happen.
To be known for your work in wired and wireless networks, you need guys like Mark Hayes that help mature the company in the direction you want it to go.  Even in a climate where tech help is not exactly easy to acquire, you can still find resources that can give you what you need to support your initiatives.  At ScanOnline however, when it comes to adding depth to our professional services team, it isn't about just hunting and gathering resident experts, it's about finding "other Mark Hayes".  You look for professionals that don't see customers as just another number; you want someone like Mark who treats each interaction as unique, with the dignity and respect everyone expects, followed up with the same "overboard" service he provides every project.
Mark concludes, "When I leave a customer's site, I fully expect the work I've done to be functioning as it was intended.  The customer deserves no less."