Technology, no matter how durable and robust, still is susceptible to issues related to degradation and general "wear and tear" over time.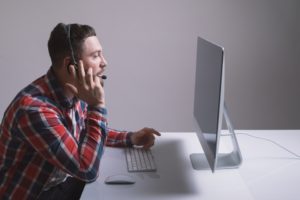 In any environment where many wireless and mobile technologies, including enterprise networks are consistently in use for the duration of the workday, it's best to have technicians dedicated to them. To be specific, supporting and monitoring the lifecycles of handheld computers, printers and networks is typically a role of managed services professionals. MSPs (managed services providers) are contracted most often with roles in administration, maintenance and repair management of critical hardware assets that are the heartbeat of business operations. MSPs keep hardware in service, and ultimately in the hands of the employees that need it.
Here are four key advantages of utilizing managed services providers, specifically for mobile computers, scanners, printers, and wired/wireless networks.
1. Ensuring Uninterrupted Operations That Rely on Wireless Connections
Mobile handheld computers and wireless network technologies assist organizations in making dramatic improvements in productivity, efficiency, and profitability. But a breakdown or issue with your equipment, software, or networks can bring business-critical operations to a halt.
Managed services groups are a lifeline to prevent these problems and address emerging issues as quickly as possible.
A managed services provider can monitor your devices, apps, and networks in real time to prevent hardware, network and firmware issues while identifying and resolving any issues that arise before they become serious problems.
MSPs can also perform proactive and preventive maintenance as well as servicing repairs—all with on-site or remote availability. Support resources can be mobilized 24/7, at a moment's notice, with skilled engineers who can resolve issues without requiring an IT department to take on the responsibility.
2. Optimizing and Maximizing Your Return on Investment
Mobile computing, scanning, printing, and enterprise networks typically involve major investments in equipment, software, and infrastructure. But many businesses miss out on clear opportunities to optimize their equipment for maximum performance and a longer life. Sometimes timing is the issue, sometimes having the imagination or education in the next best innovations is something there is no time for to investigate. Think about our individual careers – we get caught up in moments where our primary roles and responsibilities demand more attention, leaving pursuits in continuing career education as secondary activities, for when time allows it.
By engaging a managed services group, you can bring in engineers and experts who are specialists in mobile technologies and networks. They can analyze your business needs, your current technology configuration, and your technology usage.
Armed with this information, they can recommend and implement best practices and strategies to optimize your systems, keep them running seamlessly, and extend their life as long as possible.
They can also apply patches, updates, and various preventive fixes to help you minimize hardware breakdowns and performance issues.
If you have equipment that's soon to be obsolete and present a potential problem for your business, the team can also develop a road map and a plan for future upgrades. They can recommend specific, cost-effective technologies that will help you address short-term technology issues and meet your long-term requirements.
3. Staying Lean
Many companies don't have the budget or resources to maintain an IT department. Others simply prefer to minimize their overhead resources and/or maintain a lean workforce by outsourcing. What if I told you that managed services was a combination of both schools of thought?
Managed services allow any business to reduce its costs and overhead by relying on a qualified and experienced third party, that still partners with you on all activities. A managed services provider can deliver select IT services wherever and whenever needed, so you can stay as lean and cost-effective as possible. Of course for the sake of this blog, we speak to mobile handheld devices, printers and networks. A key point to keep in mind however is the method at which conversations and service requests are handled and managed. Do you prefer remote assistance? Do you need a full service managed services group that can also take on tier 2 level requests, while managing repairs?
At any rate, managed services groups are a great way to enhance your current IT capabilities or preclude the need for an IT department altogether.
4. Supporting an Overworked IT Department
Many businesses struggle to keep up with day-to-day IT needs. IT departments can easily become overworked and fail to address every issue or project in a timely fashion.
This leaves no time for being strategic, giving emphasis on special projects and/or to draw up a long-term technology vision for the company.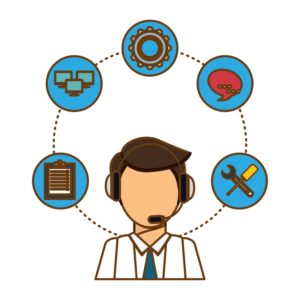 Managed services groups offer much-needed relief to many overworked and overstressed IT departments. They can alleviate your technology workload and free up your IT staff to focus on strategic initiatives that otherwise languish and don't get the full attention they deserve. The revenue generating activities MSPs take on can be a huge benefit to your bottom line.
All in all, with the right provider, managed services groups can be not only a value add to improving tech ROI, but an important asset to the very vitality of the company.