The primary goal of warehouse management systems is simple—to automate and streamline data collection, work tasks and any additional processes the system can touch. It's all in an effort to improve performance, reduce costs, and grow the business.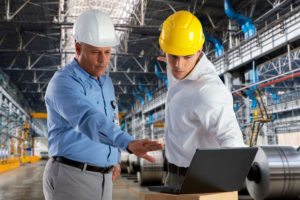 The main goal is simple, but getting there takes strategic planning, execution, and an investment in time and resources. Ultimately, it means building out a complete warehouse management system (WMS) with the infrastructure, mobile devices, and software to automate your operations.
However, in a busy warehouse environment, creating a WMS can seem like an impossible task.
How do you find the time and resources to plan, install, integrate, and optimize a complete WMS solution? What if you don't have the resources or the expertise?
Know Your Options – Better Yet, Know Your Strengths & Limitations
The most common, successful method to warehouse process improvement is to find a provider that can supply all ends of your needs – hardware, software and services – at a price point that also makes sense. A qualified provider will have vastly similar and yet different experiences in dealing with the challenges and strategy points that have been important to customers in the past.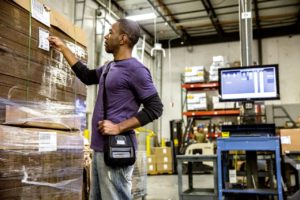 Typically, the best resellers have tried-and true, future proof solutions that thoughtfully integrate everything the customer needs as more of a "box option" to get started rapidly and without extensive configuration or testing required outside of data merging and staff training. They will be able to align teams with handheld devices and supply chain focused software loaded and configured, that match their unique workflows specifically.
Mixing and matching services providers and/or utilizing multiple manufacturers for tech, will only make things more complex, regardless of any dollars saved. Simply put, a diverse pool of technology and resources involved may (likely) lead to unforseen chaos, from the initial deployment of system components to managing them in both good times and in bad, especially if troubleshooting is required. You also do not want to pull your internal IT teams and supervisors into resolving issues, whereas their skills can be better used in revenue generating activities. Very often, warehouse teams will have horror stories of projects gone awry – from installations falling months behind schedule to software and hardware not meeting expectations in tracking warehouse activity. Money bleeds out of companies that do not managed WMS projects correctly, which historically also costs jobs.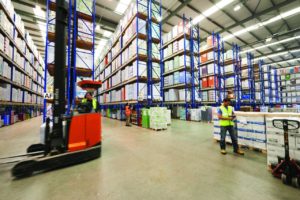 Having a professional and managed services provider behind you to get you across the project finish line ensures a no-frills deployment. Plus, you can guarantee support behind your WMS, with a provider who is already engrained in your business and how the WMS supports it uniquely. Questions are more rapidly answered and focuses can be turned elsewhere. The time that could be lost by going it alone, or with disjointed resources and tech can be both frustrating and more importantly a revenue drain.
When you team up with a comprehensive WMS solutions provider, you can reap significant benefits from the combination of rugged mobile devices, WMS software, professional and managed services:
Improved Warehouse Productivity
• End-to-end tracking of inventory from receiving to shipping
• Consistent, orderly, and accurate stock rotation
• Optimized space and storage utilization
• Track company assets as well as product inventory
Measurable Accuracy and Cycle Time Improvements
• Recurring inventory counts that pay off over time
• Elimination of costly picking errors, mis-shipments, and inventory inaccuracies
• Faster fulfillment times to quickly turn goods into profits
Real-Time Notifications and Reports
• Real-time updates of current inventory levels for your entire team
• Detailed audit trails of warehouse transactions
• Insights to know where inventory is flowing and to fix problems before they occur
Outstanding Support
• A dedicated, licensed software team ready to mobilize for any issue
• Hardware manufacturer and value added reseller support for device troubleshooting
• 24/7 monitoring and maintenance, provided through managed services
Okay, so now the question becomes, "what's the right fit for me?"
Unique Advantages of Savant WMS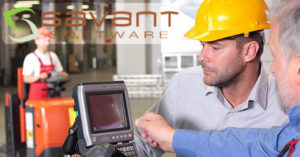 Savant WMS, by Savant Software offers a number of key advantages, including an affordable, license-based pricing structure so customers can easily add more users as the company grows.
It's also the most flexible and customizable WMS in the industry; with a little support to start, the customer can configure it around all the information that matters to the business, its supply chain, and operations across all. Savant WMS also features a modular and expandable design that makes adding functionality as easy as simply turning on additional modules as your needs evolve.
Combined with the previously stated, this "land and expand" model empowers customers to make changes to how warehousing and distribution is done without significant worry about what it means for reconfiguring software and how workers interact with it.
In addition, the system integrates with Microsoft Dynamics (AX, NAV, GP, SL), Acumatica, Lawson, Syspro, Synaro, MoveX, and many legacy ERP systems.
Zebra Technologies' Line of Rugged Mobile Handheld Devices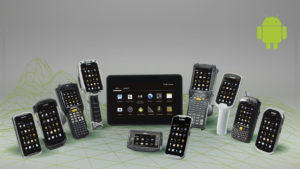 Coupled with Savant WMS, Zebra's mobile computing, scanning, and printing technologies are the essential counterparts to having a wireless, mobile warehouse facility.
One of the most popular new device in circulation of the nation's largest corporations is the award winning TC8000 Mobile Touch Computer – a groundbreaking advance from the traditional "scanner guns" of the past, including the Android OS. It combines the commonly known functionality of consumer smartphones with a rugged, ergonomic hardware design, that's feature-rich and focused on how industrial worksites would use the devices daily.
The TC8000 helps you achieve stunning increases in worker productivity and efficiency, with dramatic end results:
• 14% increased productivity (saving 1 hour per shift, per worker, per day)
• 40% faster data entry with 60% fewer errors
• 55% decreased repetitive motion
Zebra's TC8000 captures all the data needed to power Savant's inventory and transaction tracking as well as its real-time notifications and reports.
Professional and Managed Services; The X-Factor
It's been said many ways, but hiring a first-rate professional services provider is what pulls everything together and the way the customer prefers it to be done to meet key productivity, efficiency, and cost-saving initiatives. Outside of deployment, what hasn't been touched on enough is the role managed services can play, if available. Managed services can take over support roles for daily monitoring and management of all ends of the WMS, safeguarding the system from downtimes. Consider managed services as the "watchdog", separate from your IT teams. Together, if a provider can handle professional and managed services, the customer gains a valuable ally.
To summarize, warehouse and distribution managers can find anywhere system components to run their facilities with better accuracy and efficiency, but to really get the most out of those capital investments without the hassles, you're better off bringing in outside help to do it right the first time.