While it appears that the Bring Your Own Device (BYOD) revolution is here to stay, it may seem like an impossible task to overlook the possible security and legal aspects of the movement.  Blending personal devices with corporate data may seem like a nightmare scenario for even the best of IT departments, but it is also important to look at the many benefits of BYOD as well.
Here are just a few of the major factors to consider-
Increased Employee Productivity
For example, did you know that workers who use their own chosen devices at work are naturally more productive?  That's because they're comfortable with the technology and less hesitant to use it, plus it travels with them both day and night.  Employees are also far more likely to work from home on their own devices with tasks such as answering business emails or reviewing corporate documents before meetings.
Newer, Up to Date Devices
Likewise, employees purchase new digital devices on an average of every 14 months, which is something your corporate budget simply cannot afford.  So why not gain the inherent benefits from your staff always using the latest and most powerful mobile devices?  Not only does it save a small fortune in hardware costs, but it also lessens the burden on your IT department for upgrades and maintenance.
Less Strain on your IT Department
Contrary to popular demand, BYOD actually works in favor of your IT department since their focus shifts from maintenance related tasks to focusing on an enhanced network.  While the initial implementation may keep them busier than usual, the long-term effects are almost universally positive.
Recovering Sensitive Data

One of the key challenges of BYOD is the retrieval of sensitive documents once employees stop working for the company- how do you ensure that your best-kept secrets don't remain on their smartphones and laptops?  The key to avoiding these types of problems comes from having a physical inventory of all devices accessing your network and the right policies in place for data retrieval and confidentiality.
Mobile Device Management (MDM) Technology and Services for Security
The enterprise mobility market knows your fears.  If security weighs the heaviest on your mind, there are two schools of thought to consider: remote mobility management (RMM) and mobile device management (MDM).  RMM involves dedicated resources to monitoring one or both wireless networks and devices to ensure neither are corrupted.  The managed services team entrusted to proactively manage devices use software to aid them in this task.  MDM involves software and/or configurations around mobile devices themselves that gives either the end user's IT or management team visibility of how mobile devices are being used, while giving them the ability to control inbound and outbound data streams.  Included in many MDM options is the configuration of access controls to manually determine how much and where company information can be accessed.
An alternative – compromise…
To avoid some of the pitfalls of BYOD while allowing for limited use of consumer grade devices would be to implement a limited number of workforce specific mobile devices.  Though this "compromise" contradicts some points made earlier in regards to saving money, this route maybe more desired depending on the type of industry making the decision on BYOD/no BYOD policy and still is a less expensive path than full deployment of new devices to an entire team.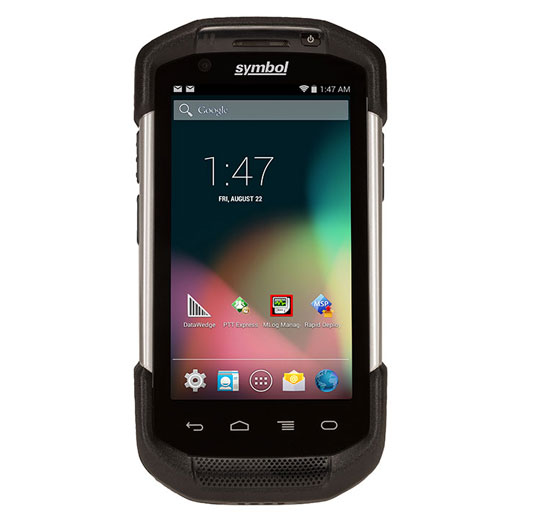 There are certain enterprise mobility providers, such as Zebra Technologies that have combined the functionality needed to perform high volume, mission critical job tasks while utilizing the benefits of leading consumer technologies featured on smartphones, such as touch screens, Android OS and outbound calling.  By having more control over the deployment and configuration of devices used by your team initially, this helps lower some of the burden a company may have with managing their employee's consumer devices.  Having one device control virtually all of their mobile and data needs is always a nice perk as well for both employee and employer!
The possibility of employees using their own mobile devices is still open; what maybe a great idea is to limit it to those that are "in the field".  Sales positions, for example maybe better/the only candidates for BYOD since these positions often only require a company computing device (which you can manage before they are distributed) and their phone.  Plus, likely the data which account managers interact with is generally less sensitive than that of an engineer, shop floor worker, c-suite/management or technician.  Of course there are exceptions, yet the employer can worry less knowing their service employees within their four walls still are on devices and networks that are both secure.
For more insights on the Bring Your Own Device revolution, please contact us directly at 704-983-1495 or reach out via email.