Most manufacturers (97 percent) agree that the Internet of Things (IoT) will have a significant effect on their industry.[1] Combine this technology with an increasingly mobile workforce, and you have the elements in place to achieve new levels of efficiency in your organization.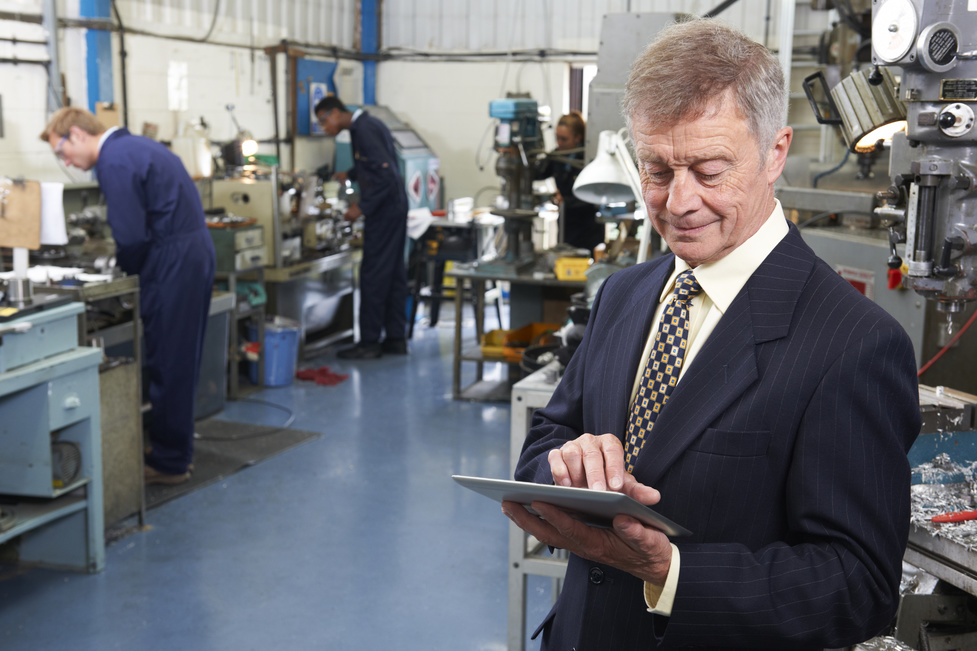 The IoT provides access to critical data in real time and enables users to carry out their jobs more effectively.  But exactly how does ScanOnline put mobile technology together with expertise to enable streamlined workflow and operations?
Wireless Infrastructure – Building a Foundation
This it where it all begins. Ensuring ROI from an investment in mobile technology depends largely on your organization's infrastructure.  Without a capable network, all of the other devices and equipment you acquire will be rendered nil.
Your wireless provider plays a key role in ensuring that your company is able to make full use of IoT technology. ScanOnline combines the reliability of Zebra products with its own unparalleled professional services performance record to meet the needs of companies with a highly mobile workforce.   For 16+ years, ScanOnline has learned there is a true art to understand and harness when installing wireless network infrastructure; doing it incorrectly can lessen the strengths and throughput of coverage provided.  Not doing the research on what hardware will be the best "fit" for the environment and failing to take into account the number of potential users and devices in question only dilutes more your potential ROI.  Of course, among other reasons it's important to find a wireless infrastructure provider that is seasoned in all parts of the process of building a wireless enterprise environment.
Mobile Devices – Team Productivity One Device at a Time
It's undeniable that the capabilities created by the mobile revolution have ushered in greater efficiency.  Biometric readers, wearables, barcode printers, and more are creating a new standard of productivity by enhancing communications and business workflows.  And Zebra products like the MT2000 Series, a digital multi-tasker that is essentially a handheld computer with scanning and barcode features, are becoming must-haves for the mobile workforce.
Users can capture images, key in data, and more. Mobile workers can compile, store, and transmit data, print forms, receipts and reports—all wirelessly, all on the go.  Accurate data entry eliminates errors and paperless data collection keeps your organization efficient and environmentally friendly.
Workforce Software – An Essential to Consistent Growth
But, how do you really get all of the aforementioned from the device and IoT?  A standard enterprise specific mobile device will come with many pre-loaded factory features that tag-along to the hardware capabilities of the piece.  For some, basic functionality maybe all that is needed.  Yet, quite often it can be said that most manufacturers and front offices behind the enterprise operations need more, and still lack three things for properly analyzing the right data they need even after procuring these resources.  1:  A system that gathers THEIR specific shop floor AND front office information (in real-time) 2:  A system that properly shares this information and allows for collaboration with all positions and departments and 3: A system that accurately automates it all.  The answer is simple – enterprise workforce software.  Time is everything in manufacturing especially with the rise in e-commerce; utilizing technology to fuel demand and grow business is critical.
Having a system that overall is in charge of collaborating real-time information on "how the entire business operates" naturally improves the manufacturing process.  Reducing waste opportunities, faults in reporting, misshipments, job performance deficiencies and more are just some ways workforce software can help to improve revenues through the stronger intel provided for making critical decisions.  ScanOnline's NTI Solutions created the ARC Manufacturing Execution System to automate the realizations above.  ARC bridges the gap between machines, shop floor operators and corporate office teams with specific structured data on what all are doing up to the moment.  It's available on both enterprise mobile devices and technologies that can bring up web browsers, making accurate answers out of questions surrounding manufacturing anywhere they are needed.
Device Management – Bringing It All Together
Barcode scanners, handheld computers, wearables and software applications; with an array of devices in use and software likely free-flowing data, you need a management system that can bring it all together, keep mobile workers connected and workflow…well, flowing.
A capable device management system is essential, and will reduce errors even under the most demanding of settings.  ScanOnline provides complete device management capabilities to maintain optimal daily performance in all your mobile operations.  Mobile Device Management, or MDM for short can be either customer maintained with software (which can be offered through ScanOnline) or through a provider like ScanOnline, who will be engaged in the needs around managing your critical work resources so that you won't go without them – ever.
Security – Keeping Your Data Safe
The latest mobile devices provide enterprise-level management features that include robust security and strong hacking prevention measures.  Whether your network is wired, wireless, or a hybrid of the two, ScanOnline keeps sensitive data safe and gives you total network access control.  The managed services group can proactively monitor trouble before it starts, among other responsibilities that can help keep mobile devices and wireless networks up and running at all times.  Frustrating downtimes be gone – the amount of lost revenues due to network and technology failures is likely different depending on the size of the organization and tech in place, yet the issue remains if not defended against.
So…Are You Ready for the Mobile Revolution?
By the year 2020, there will be an estimated 50.1 billion connected devices in use, an increase of more than 35 billion.[2]  The IoT provides operational data whenever and wherever needed, which, in turn, enhances supply chains, empowers processes and enables cost optimization.
Companies whose equipment and processes are interconnected via sensors and smart machinery are operating much more efficiently than ever, with less downtime and more effective use of assets.  And providers of wired and wireless connectivity will play an increasingly vital role in data collection and system integration solutions for businesses with a mobile workforce.
---
Resources:
[1] http://blogs.zebra.com/forrester