WiFi 6 is here, yet in the eyes of companies as a whole, their current on-premise enterprise network infrastructure is equitable to plumbing.  If it isn't misfiring, the thought is there's no need to take action.  It isn't isolated to a few either; the feeling is the same for small businesses to major conglomerates.  Like water services, enterprise networks are only seen as a required necessity to power up a critical utility that is needed.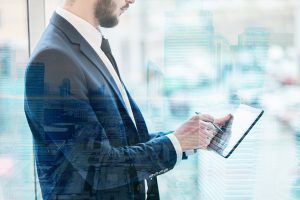 Frankly, to most employees, networks, network infrastructure, wireless access points and everything in between just isn't that captivating.  Speed and overall performance are what's ultimately most important, which is why WiFi 6 will be a groundbreaking enhancement for manufacturers, the supply chain, transportation/logistics, utilities organizations and most industrial workforces.
The sixth generation in the WiFi family (thus the name "WiFi 6") will replace WiFi 5, which was launched into existence in 2014.  If there were ever a time to invest yourself and your resources into the entirety of your network infrastructure, the time is now.  WiFi 6 will play a critical role into how effective businesses of new and old will be to integrate IoT into day-to-day activity for more than a decade.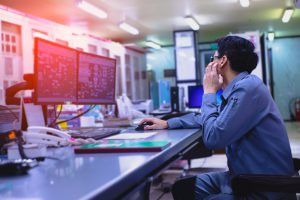 Why so important?  For starters, WiFi 6 certified hardware has greatly improved the total device capacity that was once possible to connect to a single network – without experiencing any speed latency or significant device-to-network drop-offs.  Data transfer rates will also increase by as much as 40%, as the potential maximum speed will now reach 10Gbps.  The same frequency channels (2.4Ghz and 5Ghz) as were available to WiFi 5 networks will still be utilized, thus the 10Gbps data transfer limit will be shareable by devices within each channel.
To put into perspective, the average download is 72Mbps.  When you look at what this all means, WiFi 6 networks will not only improve the speeds at which data can flow between device clients and the network, but the amount of devices that can access an organization's network at one time will be almost infinite, as it would take many thousands of device clients to even come close to hitting the 10Gbps threshold.
It would be easier to count industries and departments within that can't benefit from WiFi 6, than to try and estimate the millions of organizations that stand to gain a great deal from the advances WiFi 6 will bring.  Production based industries, such as manufacturing, warehousing/distribution, utilities, transportation/logistics and the entire supply chain in general can meet the IoT boom head on, as many companies turn to connected gadgets and cloud software to do more heavy lifting.  Big data has long been a buzzword for these industrial workforces; combined with the growth of workforce software solutions, machinery IIoT telemetry, location solutions and more analytic measurement tools coming online everyday, WiFi 6 makes the integrations of such now limitless.  The problem won't be how much data can you measure, it will become how can you make it digestible and understandable quickly to change business outcomes.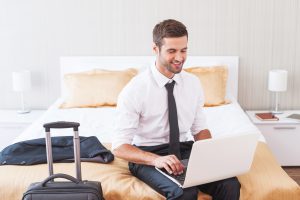 Hospitality, retail and B2C operations that are either client or web facing will all see impacts in the level of customer service they can provide.  Hoteliers and restaurants have long depended on WiFi to help optimize workflows as well as to offer up networks to the general public as a service offering.  With WiFi 6, customers will not have to "get in line" for network service with other guests, nor compete with others for signal strength.  To add, in many customer polls, the quality of the network services provided to guests will impact how they rate their experience; it isn't hard to see this also can help grow bookings and reservations across the hospitality field.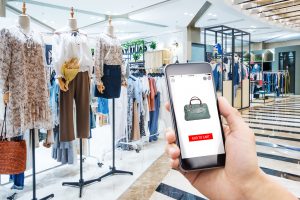 Retail… well there isn't a department that WiFi 6 can't help.  From storefronts to backrooms all the way to warehouses, employees and customers alike will have an improved connected experience to all parts of the retail operation.  Hang-ups to finding information quickly will disappear, as will making contact to the right departments at the most opportune time.  In-store work equipment, such as POS systems, rugged tablets and handheld computers can connect to business systems and e-commerce platforms quickly, without interrupting consumer devices being used by their customers.  Speaking of, as soon as customers enter stores, they can have the virtual storefront at their fingertips as well without delays, to fill in the gaps in merchandize that may not be seen on the floor, with the speed they expect.
Healthcare is almost synonymous with technological breakthroughs.  Zebra Technologies, a leader in IoT connected enterprise devices has named it their largest emerging market, for example.  Yet, for every new device introduced into hospitals, clinics, pharmacies and the like, there will be more stress put on the site's network infrastructure if the new technology requires access.  No longer will these facilities turn to merely increasing the physical amount of access points, rack hardware in MDF/IDF rooms and cabling across the location overall.  WiFi 6 will help the healthcare industry do more with less network hardware, while of course improving patient outcomes, healthcare/non-healthcare operations, service quality and information sharing between families and care providers.
The examples are endless where WiFi6 can grow the world's enterprises and small businesses.  By the year 2025, the total economic impact of IoT is predicted to be close to $15 trillion dollars.  That's a lot of devices to account for.  WiFi 6 overall will shoulder the load required to manage the future of connected devices and the journey that companies will take to power them all, in order to improve their business.