Warehouse Management in a Box – Rugged Mobile Handhelds, Workforce Software & Printing
Handheld Mobile Devices.  Workforce Software.  High Performance Label Printers.  Though there's far more that makes up the tech ecosystem behind successful warehouse operations, this trinity is at the core of modernized supply chains.
ScanOnline's warehouse management solutions make it simple for warehouse and T&L teams to operate as a wireless, mobile facility – connecting people, processes and products together, no matter where they travel.
We unify teams from the warehouse, to the docks, up to final delivery.

Empower the Entire Workforce:  Build Your Warehouse Management Bundle

Mobile Handheld Devices
Operate an array of warehouse tasks; connect, collaborate & communicate to all teams and all departments through one device from anywhere
Tablets:  Zebra ET51, Xplore L10 & Xslate R12
Handheld Computers:  TC52, MC3300 & TC8300
Wearables:  WT6000, RS6000 & HS3100

Workforce Software
Real-time management of warehouses in motion; monitor devices, analytics & share critical information across the entire enterprise
Warehouse Management Software:  Savant WMS
Inventory Management Software:  Wasp InventoryCloud
Mobile Device Management Software:  Soti Mobicontrol & Ivanti Avalanche

Label Printers & Supplies
Print, Catalog and Assign; Make your mark on your products & equipment to quickly identify the whereabouts of your goods and in-house tools
Industrial:  ZT600, ZT 510 & ZT400
Desktop:  Zebra ZD620 & ZD420
Mobile:  Zebra ZQ600 & ZQ500
Professional Services for Mobile Handheld Devices
The ScanOnline Managed Services Group
Also Offered: Enterprise Network Products/Installation Services
Professional Services for Mobile Handheld Devices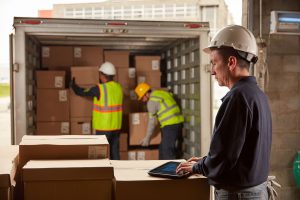 Mobile Device Staging & Configuration:
In-House Applications/Software Loading and Licensing
Device-to-Wireless Network Setup
Factory-to-Custom Device Settings Configuration
Barcode Symbology Configuration
Security Protocol Configuration
Wireless Carrier Activations
Asset Tagging (+ configuration logging)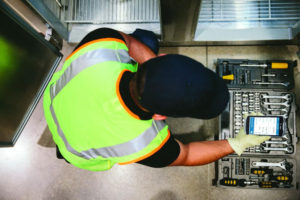 Mobile Device Management Software & Strategy Deployment
MDM Software Loading and Licensing
Device-to-Wireless Network Setup
Security Protocol Configuration
Administrative Training
Go-Live with Confidence:  For large scale deployments across multiple locations, ScanOnline offers site-by-site, mobile handheld device roll-outs within the time frame of your choosing – whether all at once or over the course of days.
The ScanOnline Managed Services Group

General Maintenance – ScanOnline can provide proactive monitoring, management and maintenance, including updates and patches as needed.

Mobile Package Creation – ScanOnline will build a custom solution for your device(s) based on needs.

Theft Deterrence – Geofencing functionality is installed into your device(s) for pin-point device tracking

Network Configuration – Seamless integration of your devices into one, some, or all of your networks; your choice.

Mobile Device Management Software Configuration – Installation of MDM applications/software for client-hosted and/or managed services hosted management of device(s).

BYOD – Establishment of a BYOD strategy; controls build around company infrastructure security

Spare Pool Services – ScanOnline can ship, same day, on-reserve pre-configured spare devices from our inventory warehouse while repairs are made on devices that need service.

Repair Management – We manage the OEM Repair process for all of your OEM Devices:
First-level diagnostics with No-Trouble-Found analysis and reporting
Authorized "Break/Fix" services on hardware
Device refurbishment
Guaranteed 3-day repair on most devices
24/7 visibility into repair process, root causes, and repair history
Tier 2 Technical Support – For on-demand, more intensive repair orders, our Tier2 support response can be enacted at a moment's notice. Ask about our 8/5 and 24/7 options.
Also Offered: Enterprise Network Products/Installation Services
Enterprise Networks; Quintessential to Warehouse Growth
ScanOnline offers comprehensive products, solutions and services in enterprise networks, including WiFi 6 certified hardware.
Products & Solutions:
Enterprise Network Infrastructure
Enterprise Network Services
From consultation and design, to installation, configuration and post-deployment support, ScanOnline is the only provider enterprises need to build a network that can support all of their IoT connected technologies.
Enterprise Network Project Services –  Site Surveys, Network Architecture, Network Installation, Network Configuration, Network Certification & Integrity Testing
Enterprise Network Managed Services – General Maintenance, Incident Management, Problem Management, Change Management, Service Management, Rogue Device Management, Intrusion Protection
WiFi 6 Enterprise Network Refresh Services – Critical analysis of current infrastructure in place, contrasted against years of experience in refresh projects, the enterprise's workflows and the advances in high performance networking provided through WiFi 6.