Our Director of Field Services, Donny Hood is an incredibly seasoned leader, who not only controls much of the day to day operations behind the network installation teams that travel the country, but is also hands on within many projects.  From employee scheduling and authoring scopes of work documents to running cable and installing anything you can find in an IDF or MDF room, there isn't much Donny can't do.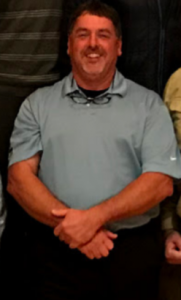 Though he would like to be in many places at once, his belief in the abilities of his team, coupled with his admiration of the people and culture of ScanOnline, gives Donny great pause that all projects under his watch can go on without a vast amount of his oversight.
"I enjoy the people I work with the most," Hood states. "The structure at ScanOnline allows each employee to bring ideas to the front and be heard.  There are many times I have listened and acted upon others ideas."
In technology-heavy companies, a manager making a statement like that isn't as common as you would think.  In fact, it's very hard to find a department in IT that doesn't have employees with levels of "authoritarianism" in his or her personality.  How did ScanOnline get so lucky you ask?  The story on how Donny joined ScanOnline is an interesting one.
Typically, there's no better interview process for a management team than analyzing the shared past experiences with a former partner, when it comes to hiring.  It's clearly a unique opportunity, as it's not every day you can look to grow your business with new talent in this way.  You not only know the skill set carried by the applicant, but also the intangibles that make them qualified or otherwise, such as leadership skills and work ethic, which is much harder to spot in a formal interview.
When the consensus around ScanOnline was to bring an in-house professional services team into the fold, that would be dedicated to the field operations behind enterprise network and mobile device projects, we didn't have to look very far.
Donny Hood had been working for ScanOnline for sometime as an independent contractor for ScanOnline to help with network deployment projects of all sorts.  Over the years, he had maintained a vast network of network engineers and technicians that stretched across the United States, though his organization's operations were centrally headquartered in the Southeast.  Many of the same folks Donny employed, such as Roger Spaulding, also migrated over to ScanOnline as contract employees.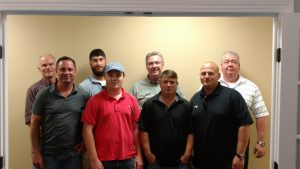 "There are too many small projects to mention where we have been able to affect the customers business in a positive way, from our complete installation to troubleshooting other companies' failures," says Hood.  "I sometimes go back and look at the number of projects we complete in a year and am amazed that a company the size of ours can complete that many all over the US and Canada.  It is a testament to all employees and contractors at ScanOnline."
Donny's skill set goes far beyond his technical prowess.  His service acumen, personality and apathy for the customer makes him well suited to handle the phone calls, in person meetings and status updates with end users he frequently makes.  As the director of field services though, Donny understands keeping an even keel is important.  He'll be the first one to tell you that no one project is ever the same; it's where his experience, starting at the forefront of network technology's birth to today, within a vast array of industry types kicks in.  An incredibly thorough administrator, Hood's closing reports are often noted as being spectacular compared to other providers, detailing every step of the process through vivid "sports teleprompter-like" images, that comprehensively recount everyday on site, only supported more by the easy to digest conclusions he adds.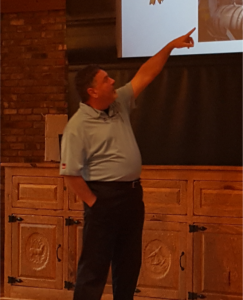 When talking to members of his team and even the non-technical units that make up the rest of ScanOnline, such as sales and marketing, all rest easy knowing that he has their back, and that any question that perplexes them within any element of network infrastructure projects could be covered.  "It's a great feeling to know that if the sales team can't arrive at the right answer, Donny is there to never leave anyone stuck in a situation that is puzzling," says marketing manager Jeff Goldstein.  "He truly cares about the welfare and success of every member of the team; Donny's a great guy."
Originally a resident of Ft. Worth, Donny now resides in Liberty, South Carolina.  For those familiar with the area, they can easily draw the conclusion that Hood is a Clemson Tigers fan – and father of a student.  On gamedays in the fall, you can find Hood's well known tailgate events centrally located adjacent to the stadium, sporting a tent that prominently brands ScanOnline.  When football Saturday's fade into the background, you can find Donny on the end of a fishing pole or spending time with family – possibly doing both at the same time.
Peering into the future, the professional services team is hitting their stride at the right time.  From inception to today, our engineers, the department, and management have grown by leaps and bounds from what was already tremendous heights, in terms of their abilities.  Hood notes this well:  "I believe we are involved in an industry that will evolve and has huge potential for growth and what we are implementing today in companies is just the tip of the iceberg."