We Create Wireless, Mobile, Modern Workplaces.
Wireless Network Technology, Enterprise Mobility Solutions and
Professional Managed Services... all from one provider.
We help the modern enterprise run its operations on-the-go, keeping it responsive to its real-time business and able to stream and share information rapidly.  With ScanOnline as your partner for enterprise mobility, enterprise wireless and managed services, your workforce stays connected to their tasks - and each other, from end-to-end.  Streamline your processes, improve productivity and manage your business with ease.

Robust, Dependable WLAN.
ScanOnline builds high performance, enterprise class wireless networks for modern businesses that rely on workforces, their business systems and technology to stay connected.  From wireless network infrastructure hardware to professional services including installations and configurations, we build Wireless LAN systems that are the backbone behind the modern, mobile employee's daily workflows.

On-the-Go Workforce Solutions.
We optimize how today's mobile, free roaming employee performs job tasks everyday, through our expertise in enterprise mobility - hardware, software and strategy.  ScanOnline provides additional enterprise mobility management (EMM) and security solutions for administrators to have control and the peace of mind that a mobile work environment should deliver.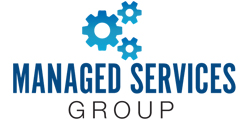 Installation, Monitoring, Maintenance.
Our team of wireless network & enterprise mobility experts partner with leading enterprises in the installation, maintenance, monitoring & management of their workforce's mobile devices & wireless LAN system.  ScanOnline's combination of remote & on-site services help enterprises unlock their workforce technology's true ROI, while eliminating downtime potential & extending overall life in service.

For 15+ years, our value add to every partner we have worked with has been our level of service to our clients.  ScanOnline's innovative enterprise workforce solutions enhance the responsiveness of companies to business-in-motion while uniting segmented teams and enabling them to be more proficient at what they do everyday.
BUSINESS ANALYSIS


ScanOnline's custom built enterprise mobility and wireless solutions are driven around the needs of your unique workforce environment.

PROCESS IMPROVEMENT


ScanOnline's award winning team carefully evaluates their business analysis to offer disruptive strategies, modern technologies and game changing workforce solutions.

PROJECT MANAGEMENT


From Fortune 500 businesses to start-ups, we have seen it all.  We plan our projects around every possible outcome and align the right resources to ensure satisfaction, on time and under budget.

UNRELENTING SUPPORT


Technology is known to go down, but eliminating opportunities for problems minimize its possibility. ScanOnline keeps you up and running, often without any client action needed.
A SAMPLE OF OUR BODY OF WORK

CORPORATE HEADQUARTERS

236 Market St. – Suite 210
Locust, NC 28097
CONTACT DETAILS

704-983-1495
questions@scanonline.com
VIDEO CONFERENCING
AVAILABLE
Gotomeeting
Join.me
Highfive