ENTERPRISE WIRELESS & MOBILITY SOLUTIONS
Wireless Network Technologies, Enterprise Mobility Solutions and Professional Managed Services... all from one provider.
We help the modern enterprise run its operations on-the-go, keeping it responsive to its real-time business and able to stream and share information rapidly.  With ScanOnline as your partner for enterprise mobility, enterprise wireless and managed services, your workforce stays connected to their tasks - and each other, from end-to-end.  Streamline your processes, improve productivity and manage your business with ease.

Robust, Dependable WLAN.
ScanOnline builds high performance, enterprise class wireless networks for modern businesses that rely on workforces, their business systems and technology to stay connected.  From wireless network infrastructure hardware to professional services including installations and configurations, we build Wireless LAN systems that are the backbone behind the modern, mobile employee's daily workflows.

On-the-Go Workforce Productivity
We optimize how today's mobile, free roaming employee performs job tasks everyday, through our expertise in enterprise mobility - hardware, software and strategy.  ScanOnline provides additional enterprise mobility management (EMM) and security solutions for administrators to have control and the peace of mind that a mobile work environment should deliver.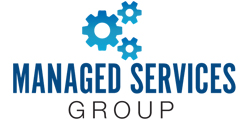 Installation, Monitoring, Maintenance.
Our team of wireless network & enterprise mobility experts partner with leading enterprises in the installation, maintenance, monitoring & management of their workforce's mobile devices & wireless LAN system.  ScanOnline's combination of remote & on-site services help enterprises unlock their workforce technology's true ROI, while eliminating downtime potential & extending overall life in service.

For 15+ years, our value add to every partner we have worked with has been our level of service to our clients.  ScanOnline's innovative enterprise workforce solutions enhance the responsiveness of companies to business-in-motion while uniting segmented teams and enabling them to be more proficient at what they do everyday.
BUSINESS ANALYSIS


ScanOnline's custom built enterprise mobility and wireless solutions are driven around the needs of your unique workforce environment.

PROCESS IMPROVEMENT


ScanOnline's award winning team carefully evaluates their business analysis to offer disruptive strategies, modern technologies and game changing workforce solutions.

PROJECT MANAGEMENT


From Fortune 500 businesses to start-ups, we have seen it all.  We plan our projects around every possible outcome and align the right resources to ensure satisfaction, on time and under budget.

UNRELENTING SUPPORT


Technology is known to go down, but eliminating opportunities for problems minimize its possibility. ScanOnline keeps you up and running, often without any client action needed.
A SAMPLE OF OUR BODY OF WORK

People, Process, Product; Connecting Industry Together.
ScanOnline offers more than just boxes - We provide comprehensive solutions and expertise that solve your actual problems.
Click the Industry Names for an overview and the Diamonds to see the many ways ScanOnline transforms how today's workforce operates, across these industries.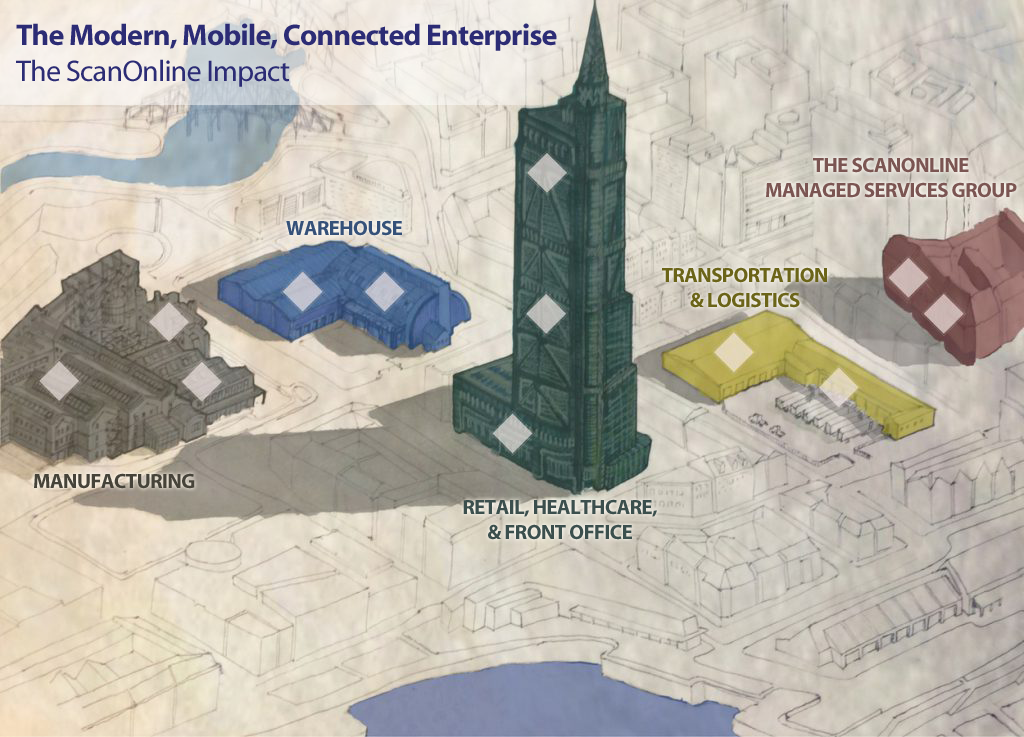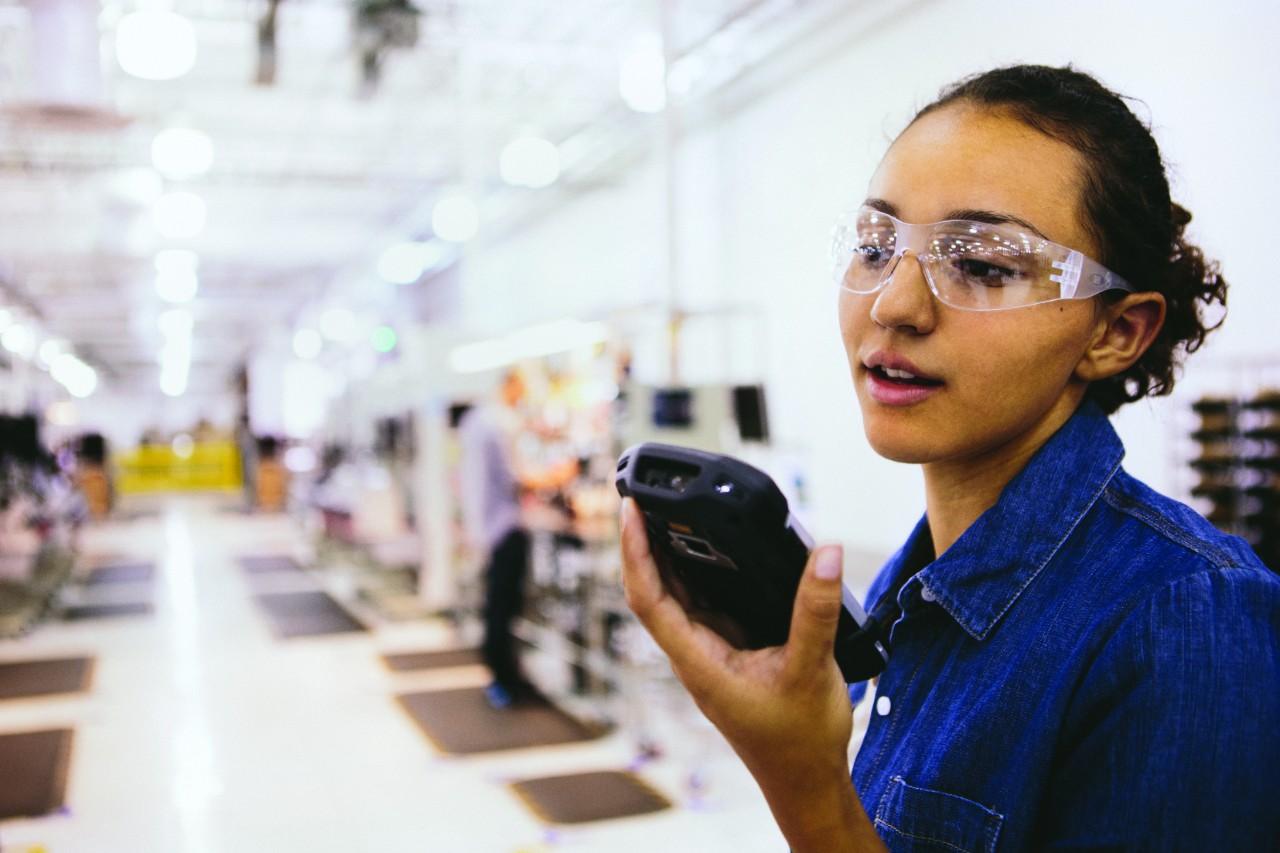 A Wireless, Fully Mobile, Manufacturing Process:  ScanOnline's expertise in enterprise mobility and wireless is put into heavy practice within our all-in-one solutions for enhancing production runs.  We strategize around what makes you better, not what is easiest and ask... how can we make you more efficient?  How can we raise overall job quality? What combination of hardware, software and services will actually improve the efficiency and accuracy of how you turn raw materials/parts into finished products?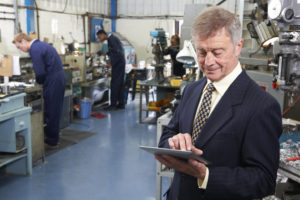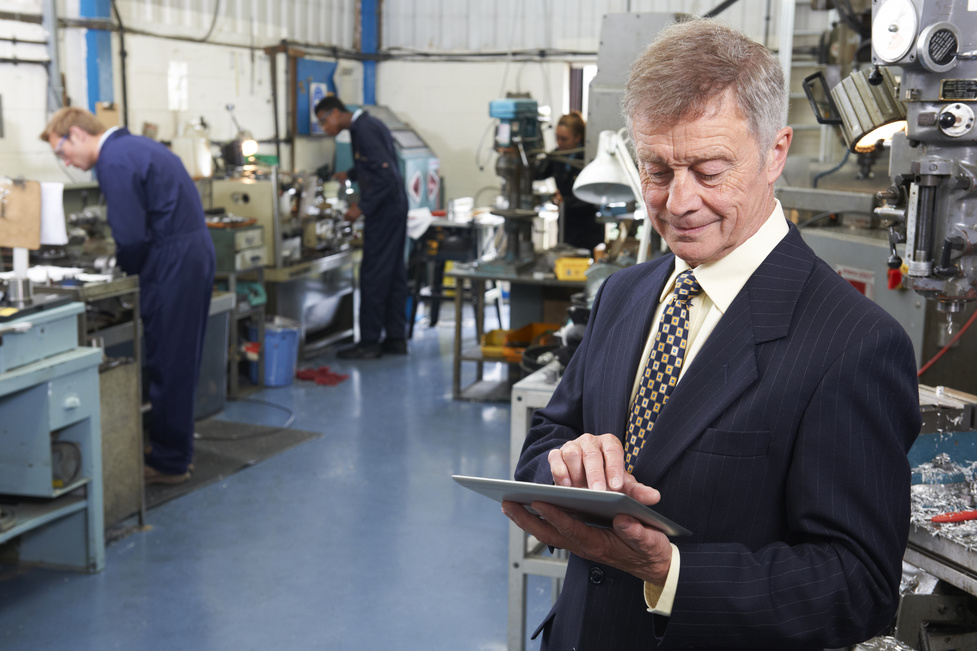 Plant Management Control:  Information and visibility is the key to successful plant management.  With so many moving parts, employees, tasks and locations in plants today, key decision makers maybe missing critical details.  Through our real-time enterprise management solutions, ScanOnline helps plant management pinpoint exactly how to optimize their operations.  Our wireless network and custom mobility solutions build a leaner, more nimble, shop floor.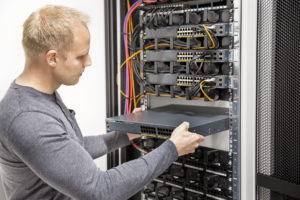 Wireless Network Infrastructure; The Core:  Wireless LAN and network infrastructure is responsible for almost all of the communication shared between machines, mobile devices and employees.  WLAN may also be a key component to power certain operations.  ScanOnline provides turn-key wireless network infrastructures that include network hardware, network management software, security software/peripherals, professional services, and managed services.

End-to-End, Wireless Warehouses:  It's no secret - warehouses are large places and it's easy to get lost, yet even easier to find yourself unable to locate products, inventory, assets, day-to-day reports or even your co-workers.  ScanOnline equips warehouses with durable, secure, high capacity wireless network infrastructures, able to handle rapid transit of wireless data to all of your WiFi connected devices and critical warehouse technology.  We also feature Real Time Locationing Systems (RTLS) for even greater site visibility.

Warehouse Workforces Gone Mobile: ScanOnline provides warehouse employees mobility solutions that keep their tasks and business moving without limitations.  We source only the mobile handheld computers and other barcode/RFID tech that improve individual productivity, team collaboration and communication.  With workforce software, like WMS, brand label creation or inventory management platforms, create mobile solutions to common pitfalls in warehouse management.  Our print and labeling choices include printers (+labels), barcode/RFID tags and more.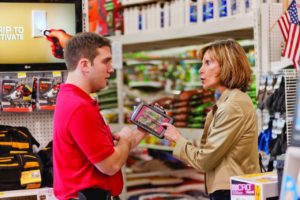 Wireless & Mobility; Critical for Retail:  Enterprise strength wireless LAN has never been more vital.  Handheld mobile computers, combined with enterprise software and IoT growth is changing consumer business.  The advances in wireless and mobility together have empowered retailers with more customer information and management tools to become stronger providers of their goods and services.  Let's work together to meet today's realities for retail.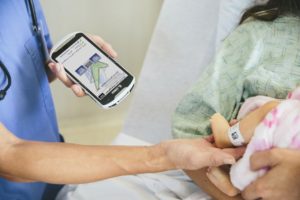 Wireless & Mobility for Better Healthcare:  Wireless network and mobility innovations around healthcare look to improve patient service levels, guest experiences and overall facility management, including staff management.  ScanOnline works with healthcare providers to integrate the right mix of hardware, software and services to remove challenges in these areas.  Patients and staff alike are often not stationary; ScanOnline will bridge the gaps that a fully wireless, mobile clinic can close.

Wireless & Mobility; Corporate, B2B & The Office:  Where everything comes together and decisions are made, every activity needs to be known; at the office.  Reporting is critical, no matter what is being measured and many business segments are constantly on the move.  ScanOnline equips organizations with the enterprise mobility and wireless network tools necessary to share more information effectively - in real-time.   Our solutions connect the pieces of business back together, from manufacturing floors up to corporate leadership.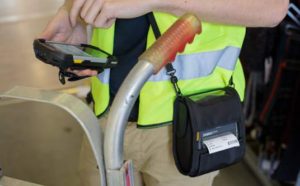 Modern T&L:  Field workers today can operate with a virtual mobile workstation at the palm of their hand; the critical functions of the field worker can be integrated and quickly accessed through one mobile device.  Complete forms, access databases, check routes and much more without tons of paperwork, multiple calls, or e-mails.  No longer is the field worker on the proverbial "island"; ScanOnline eliminates outdated field service practices and custom-fits solutions that serve as gateways to who and what's important, up to the minute.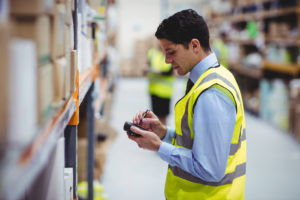 The Supply Chain Manager: Order Statuses, Inventory Levels, Estimated Freight Times, Customer Service Inquiries; the supply chain manager's concerns go on.  Did we mention staff management?  ScanOnline provides enterprise mobility management solutions and handheld mobility hardware to consolidate all of the information supply chain managers need to know in one place, that travels with them.  Plus, our industrial-strength Wireless LAN systems can handle the bulk of your site's data transfer needs.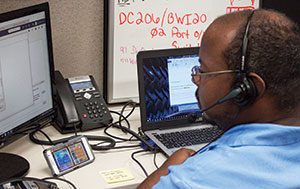 Mobile Device Managed Services:  You have devoted budget and strategy to building a mobile workforce infrastructure that grows revenues.  Can your IT team support them?    ScanOnline's Managed Services Group is focused in device management, project and monitoring services that support the entire lifecycle of your mobile devices until they are retired.  Eliminate downtimes, keep your tech optimized, scale up your device capabilities all without interruptions - we even keep a spare pool of pre-loaded devices with your apps just in case you need them.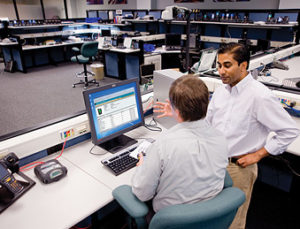 Managed Services - Wireless Networks:  Wireless network infrastructure, cabling and accessories are not often "plug and play" hardware pieces.  Once launched, security vulnerabilities, lagtime and network failures have become an all too common enterprise threat to consider.  This reality need not persist!  ScanOnline's Managed Services Group can be the 24/7 lifeline for your wireless network, keeping you connected and traffic speeds optimized.  Our expert project, monitoring and management services are what you need to eliminate downtime potential.
Manufacturing
We diagnose how mobility and wireless can help all team members that plays a role - from machine operators, plant staff to management.   Work at the speed of your business; ScanOnline's custom built manufacturing solutions include high performance wireless LAN systems, enterprise mobility hardware and the right enterprise management software for faster, yet more efficient production.  Not to mention, a Managed Services Group at your back to monitor your tech's health and keep you aligned with your own aspirations for growth.
Warehouses
The world's best warehouses and suppliers know their facility's every movement.  They rely on high performance wireless LAN infrastructures and a warehouse focused-use of the Internet of Things to interconnect shipping, picking, inventory management and receiving processes.  ScanOnline integrates the right combination of such IoT enabled technologies as rugged industrial computers, warehouse management system software, and high performance wireless networks for greater operational control and efficiency.  Our Managed Services keep your wireless and mobility infrastructure live and running at optimum speeds/capacity.
CORPORATE HEADQUARTERS

236 Market St. – Suite 210
Locust, NC 28097
CONTACT DETAILS

704-983-1495
questions@scanonline.com
VIDEO CONFERENCING
AVAILABLE
Gotomeeting
Join.me
Highfive