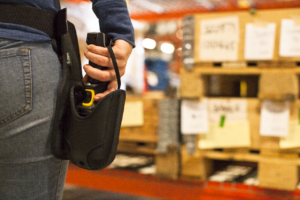 Zebra's TC8000 takes it's cues from innovations in mobile technology to transform the traditional "scanner gun".
Worker productivity can be increased in some cases as much as 14 percent per worker in Manufacturing, Supply Chain, Transportation/Logistics and many other industrial fields.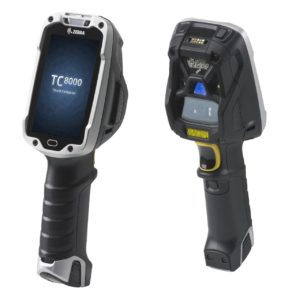 The very best from consumer and enterprise mobility products, systems and innovation has been blended together into the only all-in-one device plant and facility floor workers need daily.  Integrate workforce applications, business analytics and more:  touch screen functionality, wireless network access, business application accessibility to even push to talk (PTT) settings, simplifies the tasks of operators, plant and field workers, among many others.
How does the TC8000 look out for the industrial worker?
The "tilt and verify" motion required to use the device, plus ability to adjust the hardware face in the direction needed, reduces physical strain on the wrists.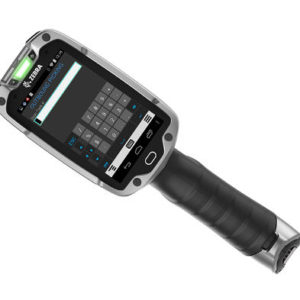 The TC8000's 1D/2D scanner can be activated through the touch screen or could be classically operated through the under body trigger.  Longer battery life also means getting through your shift likely won't require a battery change if fully charged.  Add to the mix a digital camera and data capture expands far beyond barcode and RFID; workers can now identify exactly what it is that they are seeing and share in real-time.Operating on Android gives the TC8000 a huge advantage vs comparable hardware and gets you ready for the upcoming end-of-life of most traditional mobile operating systems (effective 2020).  Not to mention, all applications and system integrations will be making the push to Android from here on.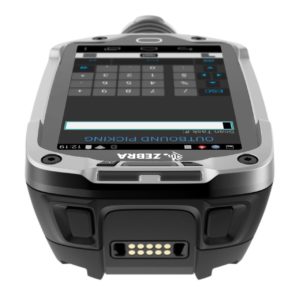 If you are looking for the next generation of data capture devices, one that understands and integrates today's realities in mobility with the past and present of demanding, physical industries, you've come to the right place – get the Zebra TC8000 today.
ScanOnline's Mobile Device Management Options:
SOTI MobiControl™️, Customer-Maintained MDM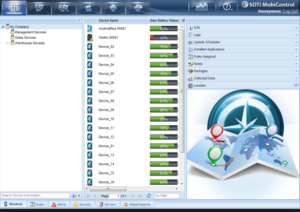 ScanOnline and SOTI partner to provide you a mobile device management solution with full installation and configuration services included, to get you to managing your enterprise's devices quickly.  For more information on SOTI MobiControl, read here.
ScanOnline's Mobile Device Managed Services Group

Managed services is a "for contract" service offering that allows for constant proactive monitoring, management and maintenance that keep your mobile devices optimized and running at their full capacity.
See our Managed Services Page Here.
Can you afford to loan out your internal resources to run maintenance tasks, troubleshoot device problems?  What about the lost revenues when "something goes down"?  Have a team dedicated resources in your corner 24/7, to keep your mobile devices updated, secure, optimized and more without a second thought.

Get Our Expertise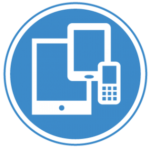 ScanOnline's Enterprise Mobility
 experience draws from
over 20 years
of successful projects, education and certifications in the past, present and future of mobility handheld hardware and enterprise wireless technology.  The ScanOnline team custom-fits all mobile devices to meet the specific work site requirements through a thorough business analysis process because, simply put, we have seen it all.  We have been at the forefront of enterprise mobility, IoT, and industrial mobility's noble beginnings and continue to grow with every new milestone release.
---