Today's workers want a device that is every bit as contemporary and easy to use as the personal smartphone they use every day. You need a device that will last for years, built for all-day every day enterprise use, with all the features you need to enable your workers to achieve peak productivity and keep your data secure.
Now you can have it all — beauty, brawn and brains.
With TC51 and TC56 Touch Computers from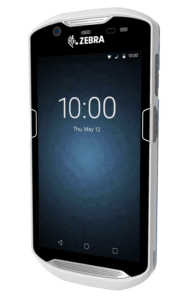 Zebra, you get everything your workers want — and everything your business needs. No more compromising device design for enterprise functionality — or enterprise functionality for device design.
Built for the new business world, the TC5 Series offers an industrial design that looks and feels like the most popular consumer-style smartphones to meet worker expectations, along with the durability, enterprise-class features, power, security and manageability your business requires.
When it comes to processing power in this device class, only the TC5 Series offers a hexa-core processor that uses up to 15 percent less power yet runs apps up to five times faster than the quad cores in competitive devices.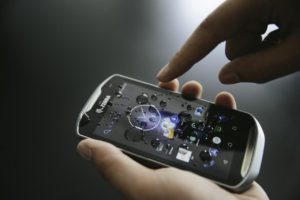 With many unique Zebra-only features, you get a touch computer that is truly in a class of its own. For example, easily create dedicated on-screen keys that provide workers with one-touch access to the features and apps they use the most with Zebra's Active Edge™ Touch Zone. With up to 14 hours of power, Zebra's PowerPrecision+ battery provides plenty of power for the longest shift — and the battery can be swapped without powering down, saving valuable time.
The TC51 and TC56 — the next evolution in enterprise touch computing.
ScanOnline's Mobile Device Management Options:
SOTI MobiControl™️, Customer-Maintained MDM
ScanOnline's Mobile Device Managed Services Group
Managed services is a "for contract" service offering that allows for constant proactive monitoring, management and maintenance that keep your mobile devices optimized and running at their full capacity.
See our Managed Services Page Here.
Can you afford to loan out your internal resources to run maintenance tasks, troubleshoot device problems?  What about the lost revenues when "something goes down"?  Have a team dedicated resources in your corner 24/7, to keep your mobile devices updated, secure, optimized and more without a second thought.

Get Our Expertise

ScanOnline's Enterprise Mobility experience draws from over 20 years of successful projects, education and certifications in the past, present and future of mobility handheld hardware and enterprise wireless technology.  The ScanOnline team custom-fits all mobile devices to meet the specific work site requirements through a thorough business analysis process because, simply put, we have seen it all.  We have been at the forefront of enterprise mobility, IoT, and industrial mobility's noble beginnings and continue to grow with every new milestone release.
---