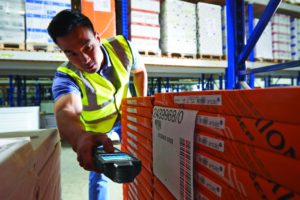 Something new, something borrowed.  Launched January 2018, Zebra's MC3300 includes much of its past from the widely popular 3000 series, plus innovations commonly seen across all rugged mobile devices.  Plus, with Android installed, the MC3300 series is positioned for a seamless transition to the next-gen OS of the future in enterprise business mobility.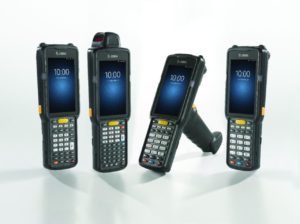 The Zebra MC3300 Touch Computer series carries an array of options to touch all industries, making it the most design-diverse, yet ergonomic mobile computer on the market.  While all operate with touchscreen capabilities, the MC3300's can be customized to maximize on-the-job efficiency and comfort.  Choose from rotating turret scanning, straight shooting scanning, classic "gun-style" trigger and grip, not to mention three keypad choices.  Plus, many of the same accessories you own for the MC3200 might already work with the new model.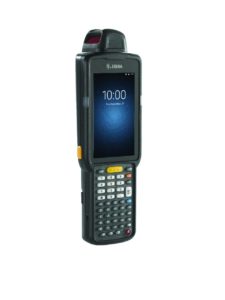 The MC3300 is available with three high-performance engines: a powerful extended range scanner that captures barcodes as close as 3 in./7.62 in. and as far as 70 ft./21.4 m, as well as a standard range 1D laser or 1D/2D imager. And no matter which scan engine you choose, your workers can scan it all – including barcodes that are scratched, dirty or damaged, poorly printed or under shrinkwrap.  Run the current terminal emulation applications you know too – right out of the box, or reformat to create intuitive screens that utilize touch to simplify the user experience.
ScanOnline's Mobile Device Management Options:
SOTI MobiControl™️, Customer-Maintained MDM
ScanOnline's Mobile Device Managed Services Group
Managed services is a "for contract" service offering that allows for constant proactive monitoring, management and maintenance that keep your mobile devices optimized and running at their full capacity.
See our Managed Services Page Here.
Can you afford to loan out your internal resources to run maintenance tasks, troubleshoot device problems?  What about the lost revenues when "something goes down"?  Have a team dedicated resources in your corner 24/7, to keep your mobile devices updated, secure, optimized and more without a second thought.

Get Our Expertise

ScanOnline's Enterprise Mobility experience draws from over 20 years of successful projects, education and certifications in the past, present and future of mobility handheld hardware and enterprise wireless technology.  The ScanOnline team custom-fits all mobile devices to meet the specific work site requirements through a thorough business analysis process because, simply put, we have seen it all.  We have been at the forefront of enterprise mobility, IoT, and industrial mobility's noble beginnings and continue to grow with every new milestone release.
---