Every detail of your enterprise… from your desktop or the palm of your hand

Every real-time detail of your business – in your hand or on a desktop.
Unite your workforce with enterprise mobility management.

Enterprise mobility is more than simply mobile devices.  It involves a full range of data collection tools – hardware, software and strategy, to create the environment needed to operate as a fully functioning mobile enterprise by your industry and modern standards.  It's harnessing the strengths of today's innovations to make work tasks easier to complete and manage, while being accurately measured by management to optimize the greater business process.

ScanOnline is an enterprise systems integrator and enterprise mobility expert.  From enterprise management software, business system integrations to mobile handheld computers, rugged tablets, and barcode scanners, we built end-to-end mobile, wireless environments to increase workforce job task productivity and strengthen team collaboration.   All the while, administrators can rest assured with enterprise mobility management (EMM) and security solutions to manage, report and maintain the entirety of their tech and end users.

Predictive analytics can lead decision makers to stronger production and process outcomes for the future.

A mobile enterprise is a productive one.  Becoming a smart business as well makes it a very profitable one.
---
Enterprise Management, Legacy System Integration & Packaged Enterprise Software

Work, Track, Manage: Your workforce can do all three with proficiency and ease utilizing mobile workforce solutions
Operate business systems, complete data collection tasks, navigate applications, share analytics, contact and connect information where you are.
Get real-time operations statuses, combining financial and production floor metrics into one mobile platform
Expert consultation, deployment and project management
24/7, On-Staff monitoring and maintenance with our Managed Services Group
---
Enterprise Mobility Tools: Advanced Data Capture, Barcode Hardware, RFID, Label Printing and more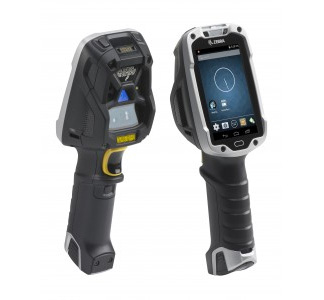 Workforce-focused, rugged handheld devices aid businesses alike improve productivity vs using typical consumer mobile devices that aren't built or configured specifically for daily operations. ScanOnline partners with the strongest providers in enterprise mobility hardware to provide the most well rounded solutions for completing job tasks on-the-go, including barcode and RFID technology.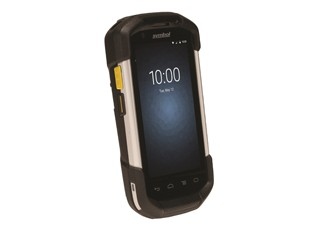 Enterprise Mobility Hardware Options
Workforce Mobile Devices:  Rugged Handheld Mobile Computers, Rugged Tablets, RFID Computing, Vehicle Mounted/Handheld Computers,
Barcode/RFID:  1D/2D Barcode Scanners , NEW: Ultra Rugged Scanners, Bluetooth Mini Scanners, Fixed and Mobile options available
Label Printing:  Industrial Printers, Desktop Printers, RFID Printers, Mobile Printers & Supply Accessories
---
Our solutions are not "one-size fits all".
Let's chat. Talk to a Solutions Manager Today.
☏ (704) 983-1495 ✉ questions@scanonline.com